Caye Caulker is known for diving and snorkeling. Mandy was never good in cause she gets panic while breathing through the gear. But she agreed to join the tour. We booked a half day trip with Anware Tours. Starts 10:30 am. Ok. Ready. Mandy was nervous. Me too just because of the weather. It looked terrible, like a grey wall of clouds. 7 people on the boat. 3 stops were proposed. Ok let´s go.
Side note. A guy on the boat said "I know you. You are an instructor…" he received a training from our company. this world is so small…..
On the first spot we have be instructed not to touch corals and neither stand on them. Ok. I had a close look at my wife but what a wonder, after a couple of mins she was doing well. And I took my first under water pics! here you go.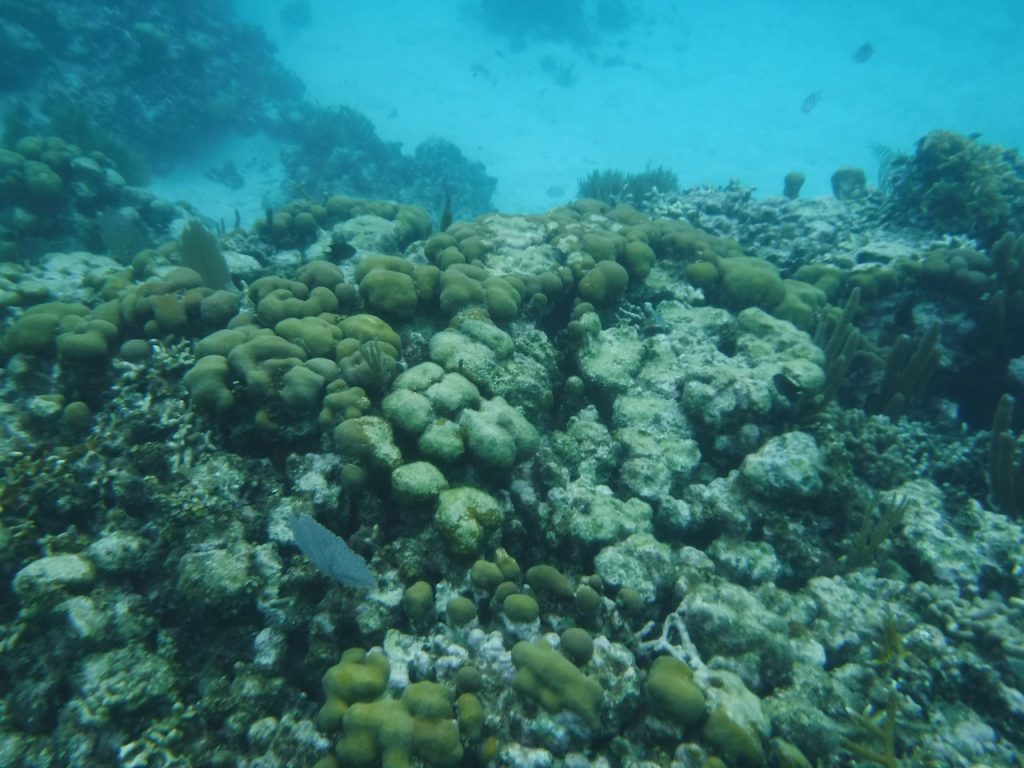 Next stop was the Shark-Ray-Alley. We were excited. And indeed, the guy brought some small fishes to feed the sharks. And they came… it was awesome. Us, surrounded by sharks and stingrays. and other fishes. I touched a shark (nurse sharks) and its skin is like sand paper and velvet. Really cool.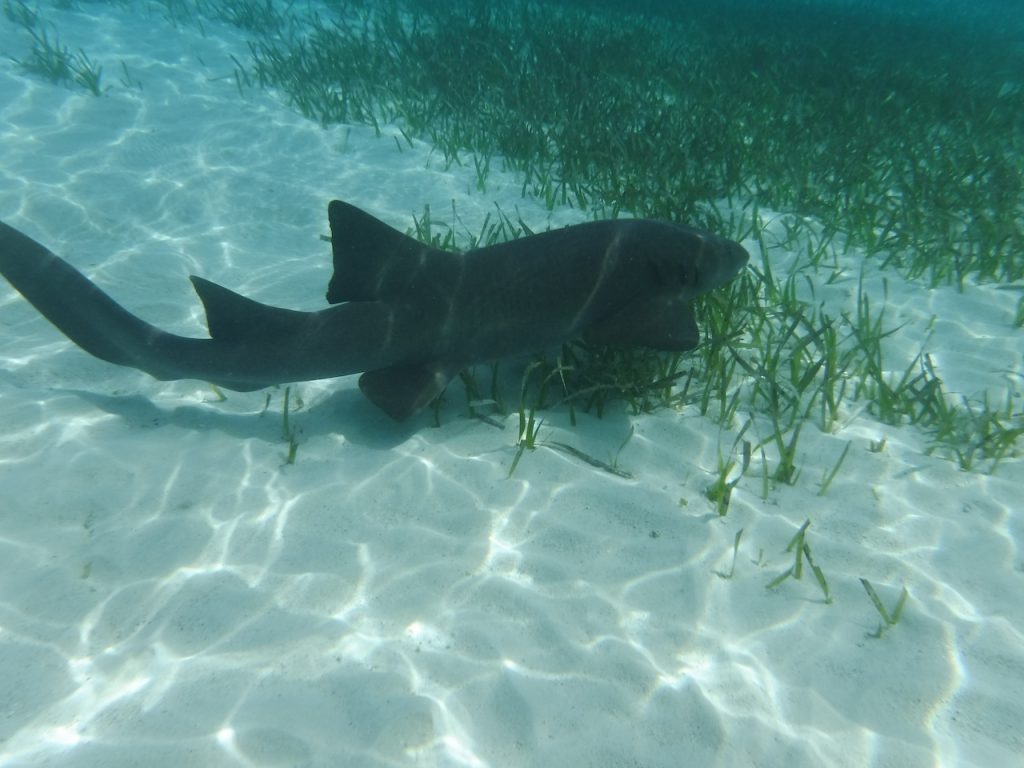 and a Stingray..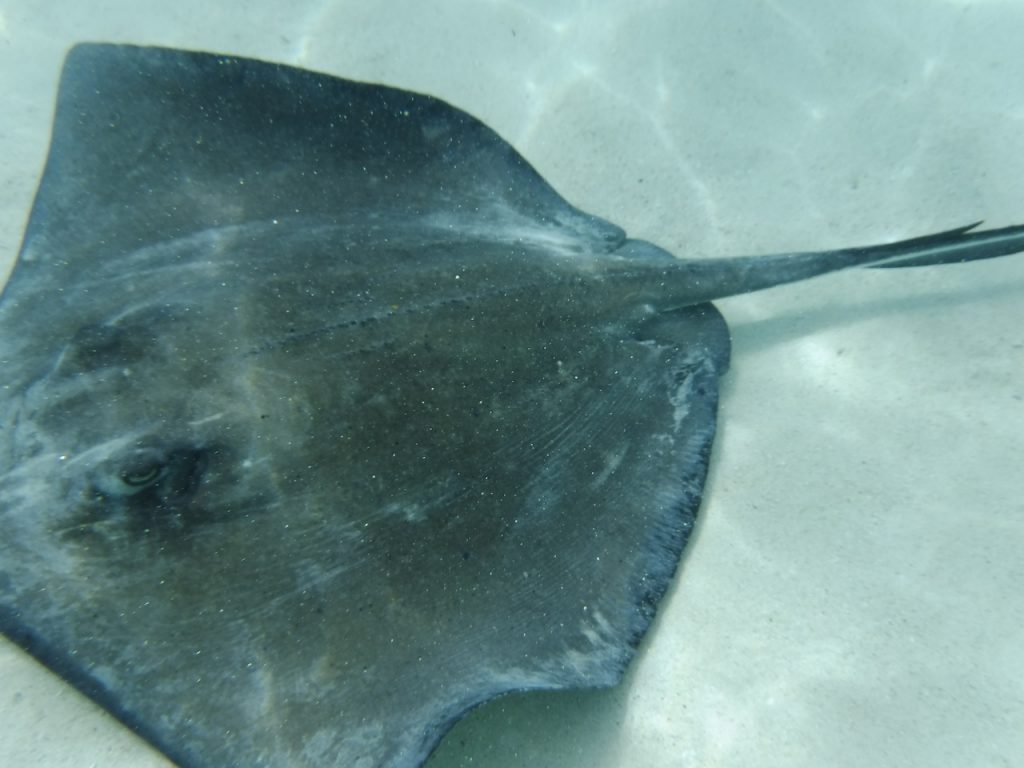 It was a great day. Worth  to have paid for. We had a couple of beers and a snack afterwards and the traveller talk as well. It was nearly 3 when we went for a cake @Chef Juans. And the cake is still good :) Tonight we will go for grilled fish and lobster…..