As said we rented a scooter today to go to Botanical Spice Garden and discover the island by ourselves. I got familiar with the traffic really fast and it was a kind of joyride. The garden itself was great. Very well built and maintained. it felt a little bit like being directly in the rain forest. 20 mins after we started the garden tour the rain has started as well. But we got from the service desk "emergency plastic ponchos " and these items rescued the day. Some pics from the garden will be added later.  During the ride we began to understand why Penang is listed under the top 10 destinations in Southeast Asia for retirement.
On the way back the rain gets heavier and we had a stop for food . Baba Nyonya food is a chinese and malaii mix (fusion) cuisine and tastes awesome.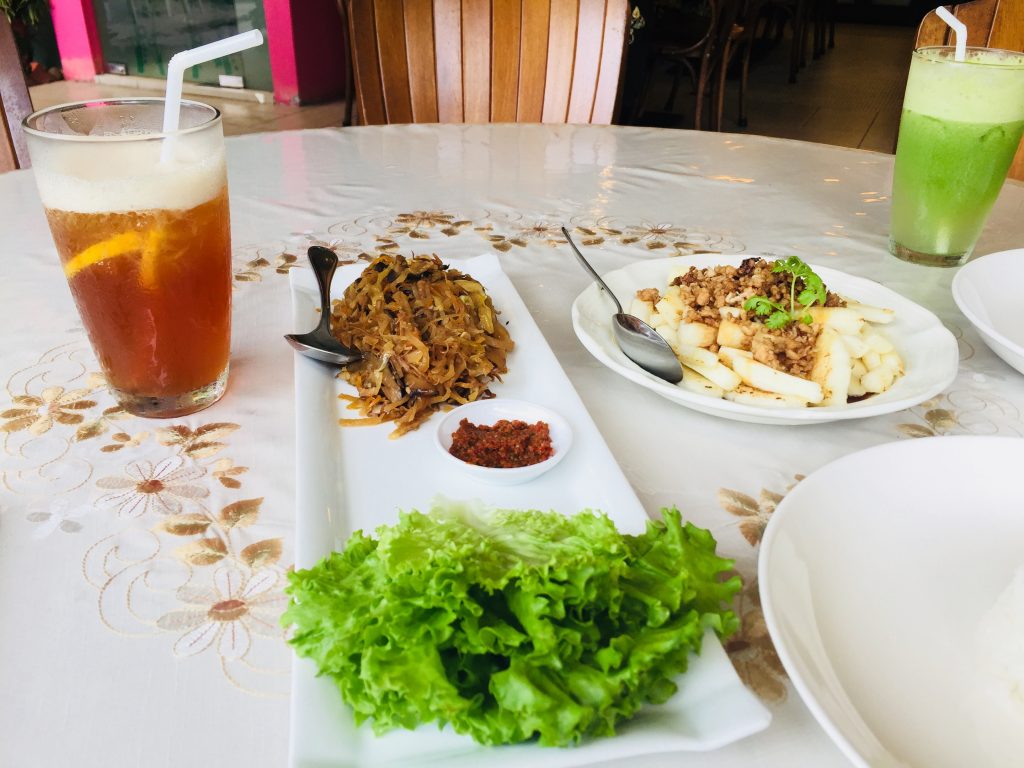 Next stop was the largest chinese buddhist temple in Malaysia, some might say all over Southeast Asia (but I doubt this). It's called Kek Lok See temple and yes it's huge.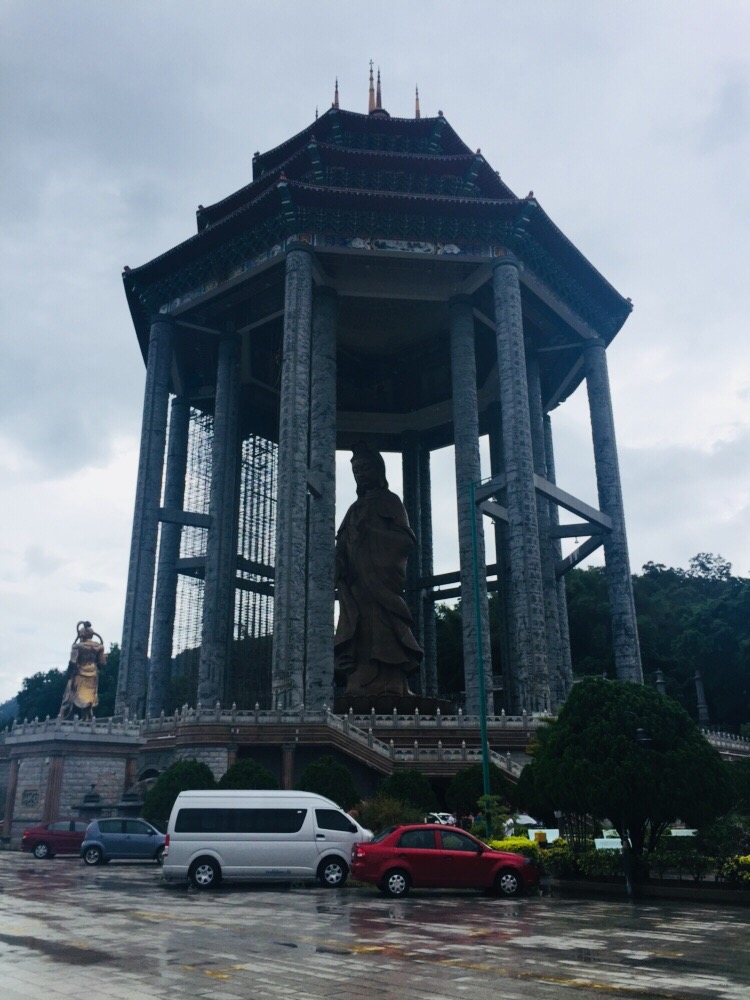 So how does someone look like with an emergency plastic poncho? Here is the answer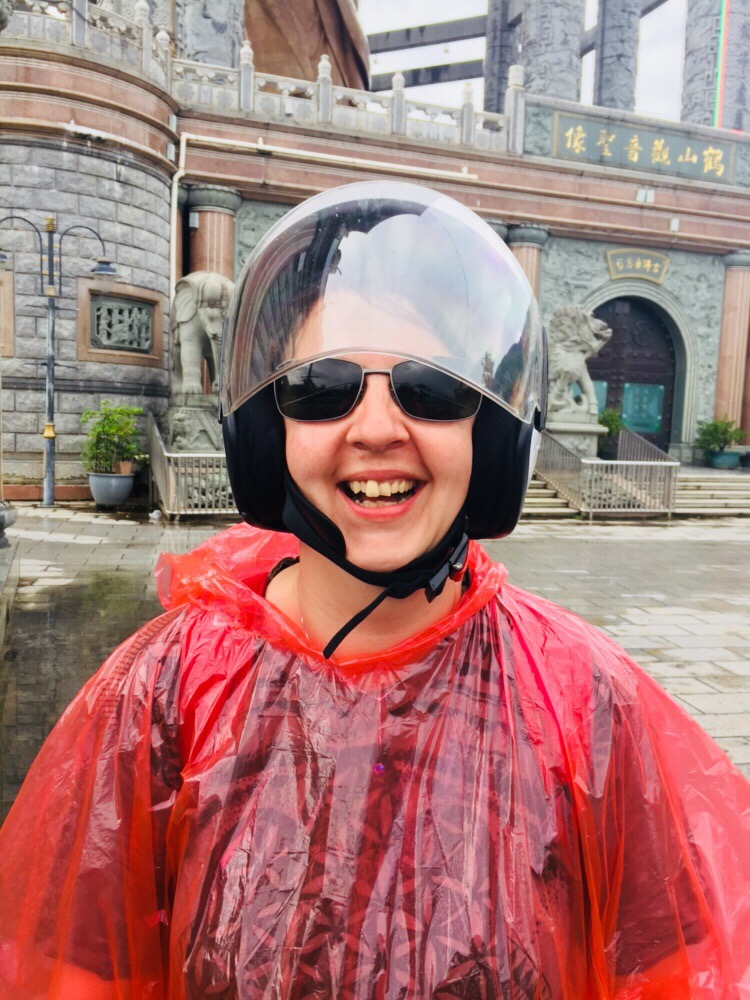 Next stop was Moonlight Bay (even it was early afternoon) which is pretty nice , but only if the waste has been collected .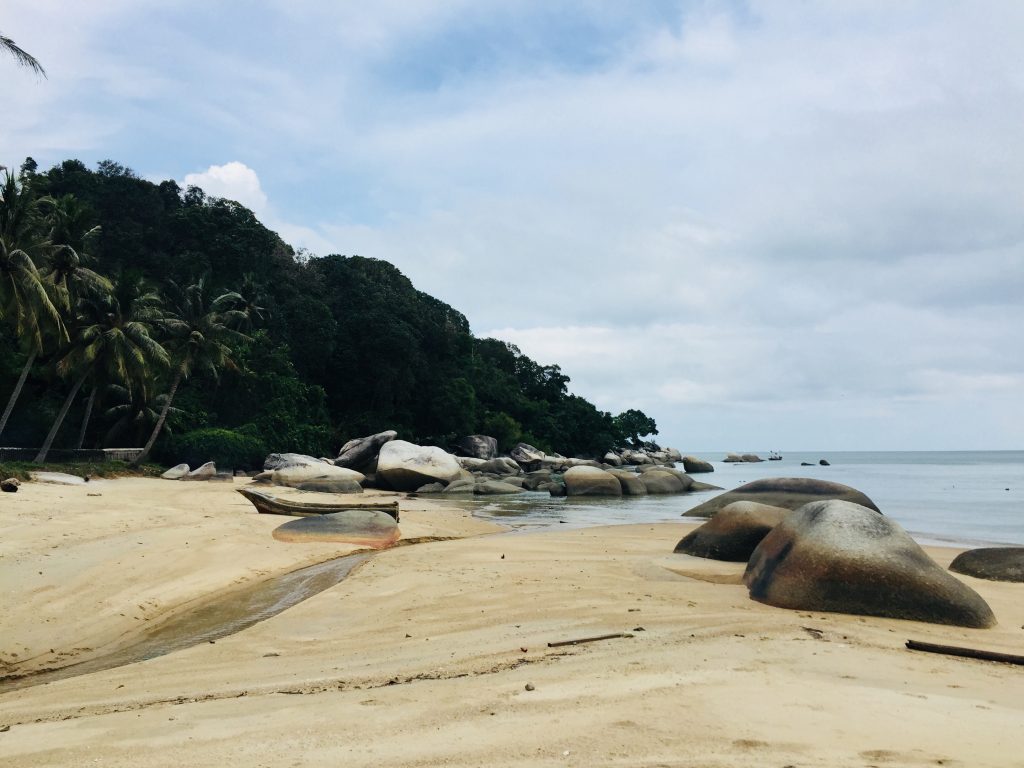 Back in Georgetown we drove straight to old town because this city if famous for street art. Here are some impressions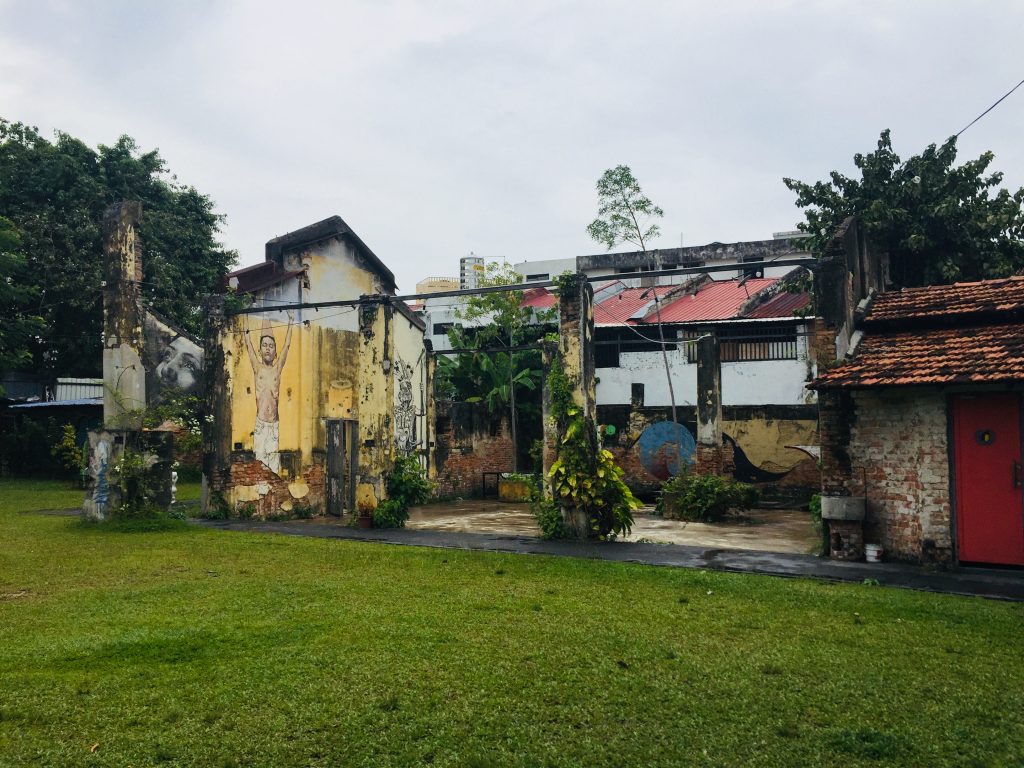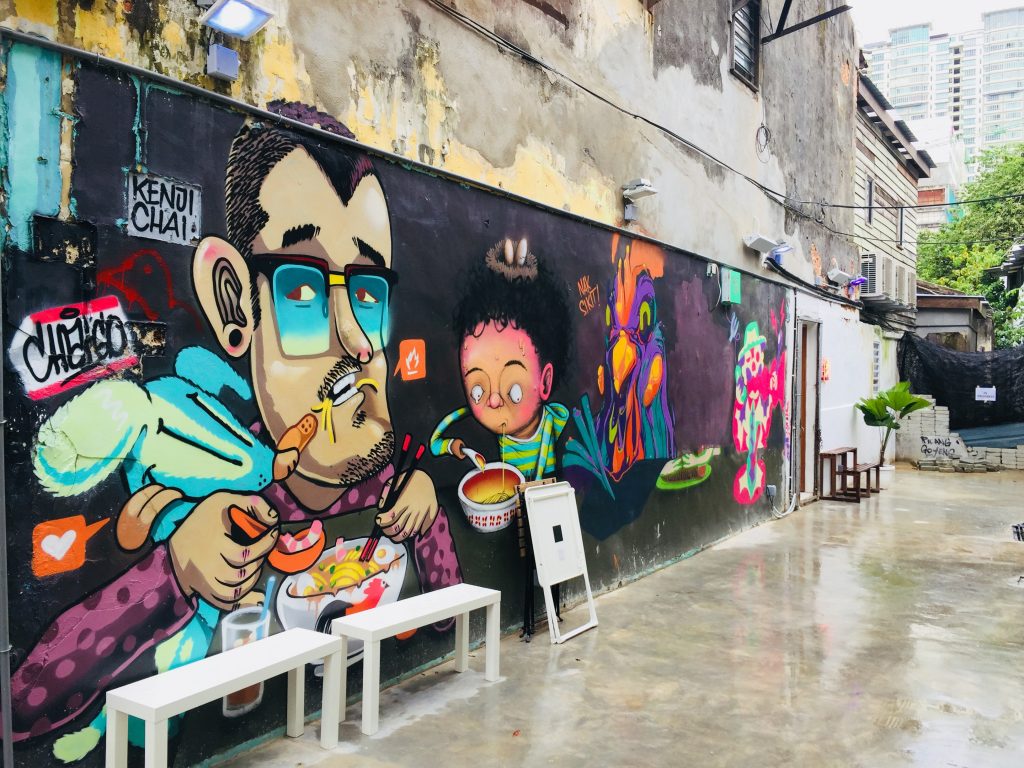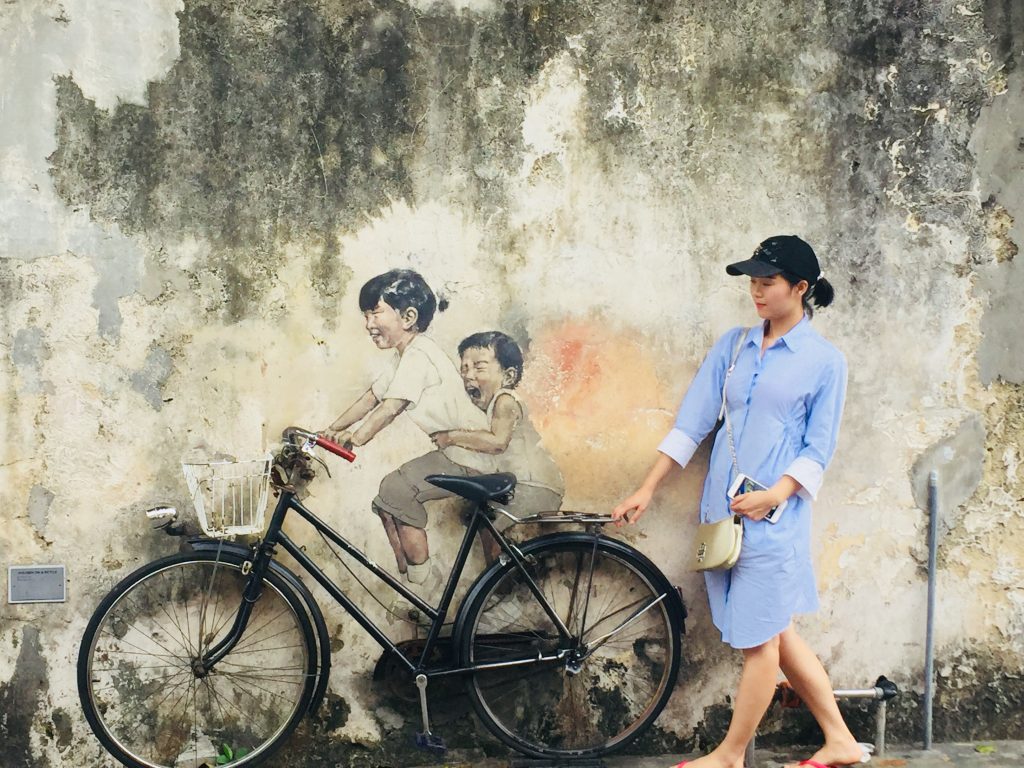 After we returned the scooter (7 € per day) we stopped at an indian food stall to have a roti, which was delicious and quite enough as a snack. I did some exercise at the gym and entered the pool afterwards where I became "the master of the unicorns" have a look here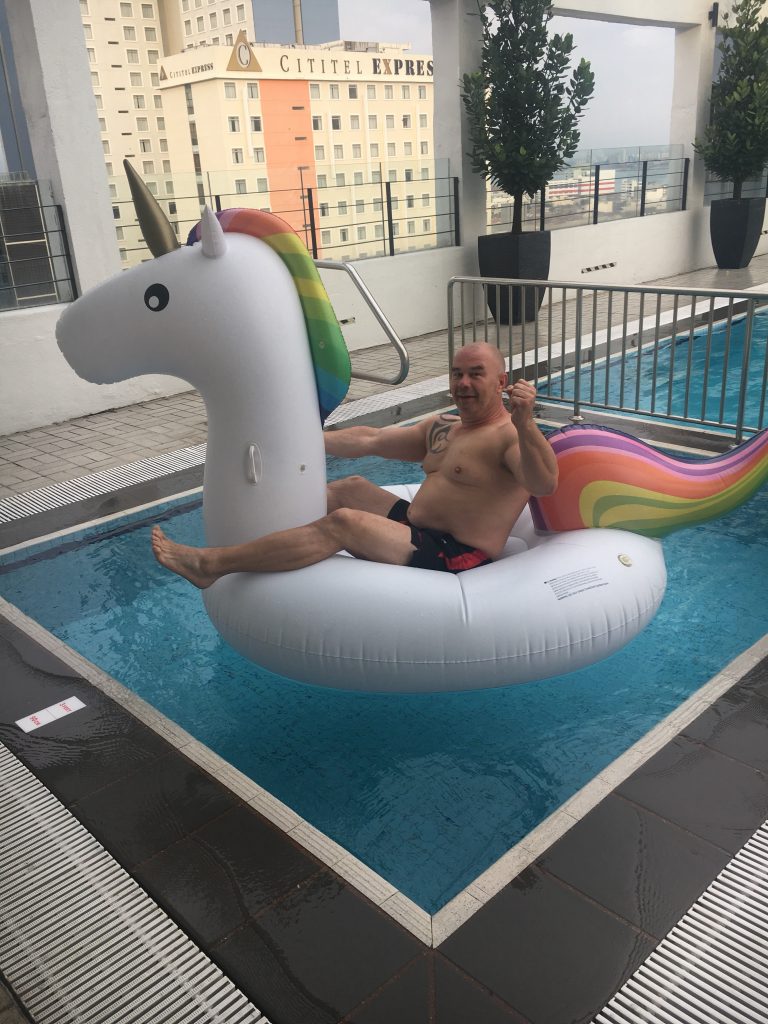 Time for dinner than so a hawker food stall is closed to our hotel and what should I say, it was awesome!! The small lane was packed with stalls and we picked up a lot of delicious typical local food. We had
fried noodles
chicken satay
assam laksa soup
charcoal grilled chicken wings
fried rice with duck
iced lemon tea
all of these dishes for less than 15€. So great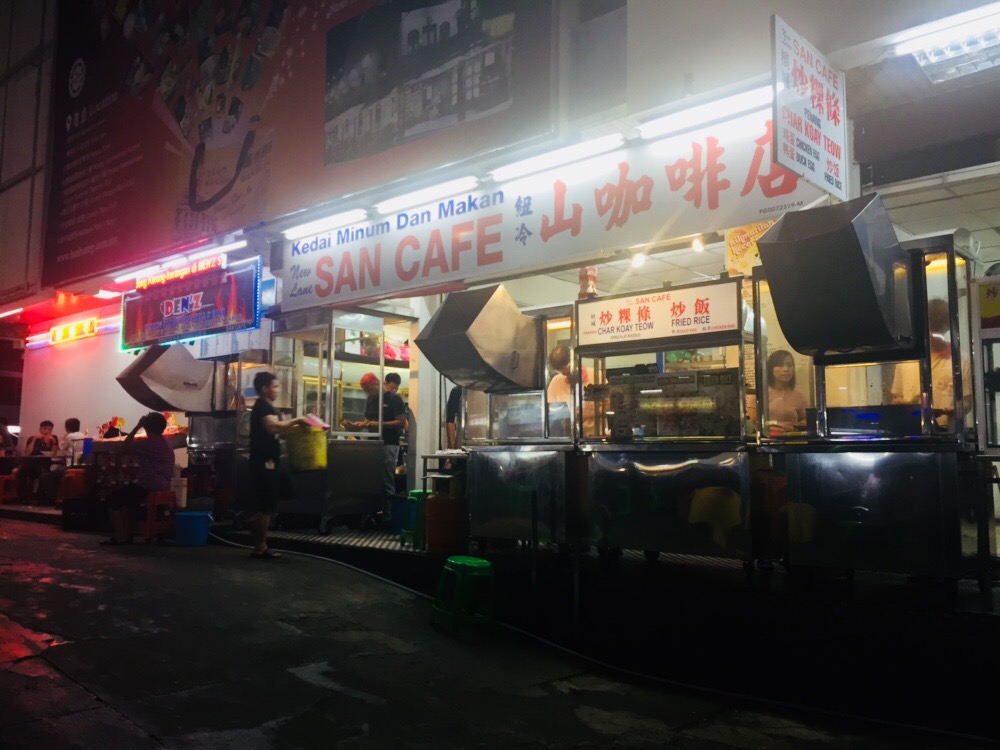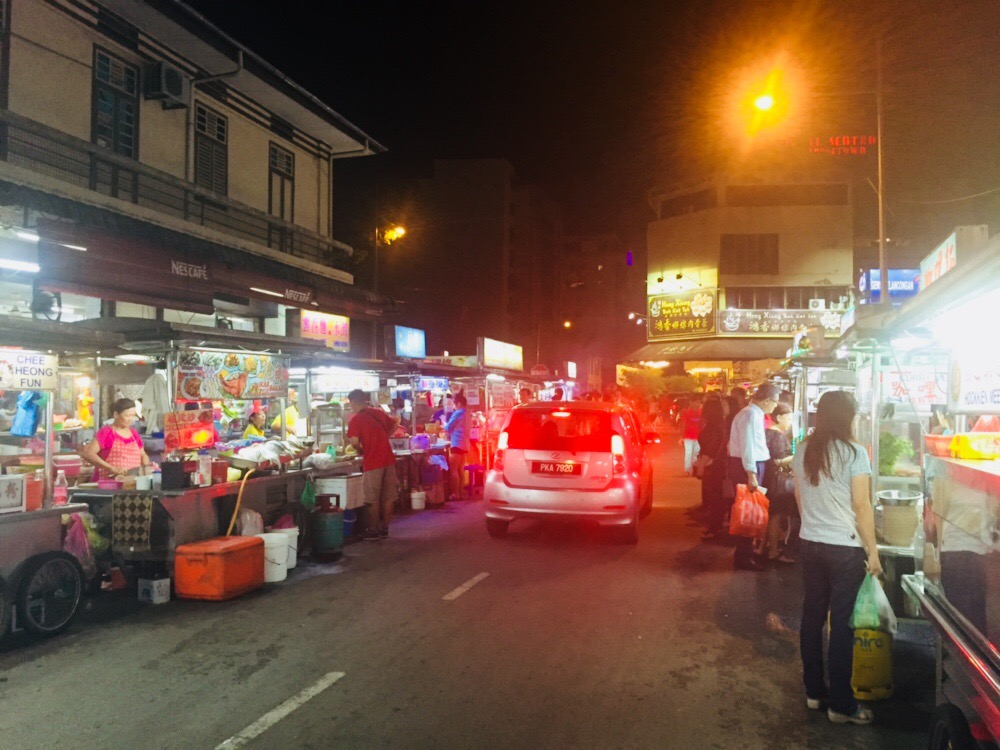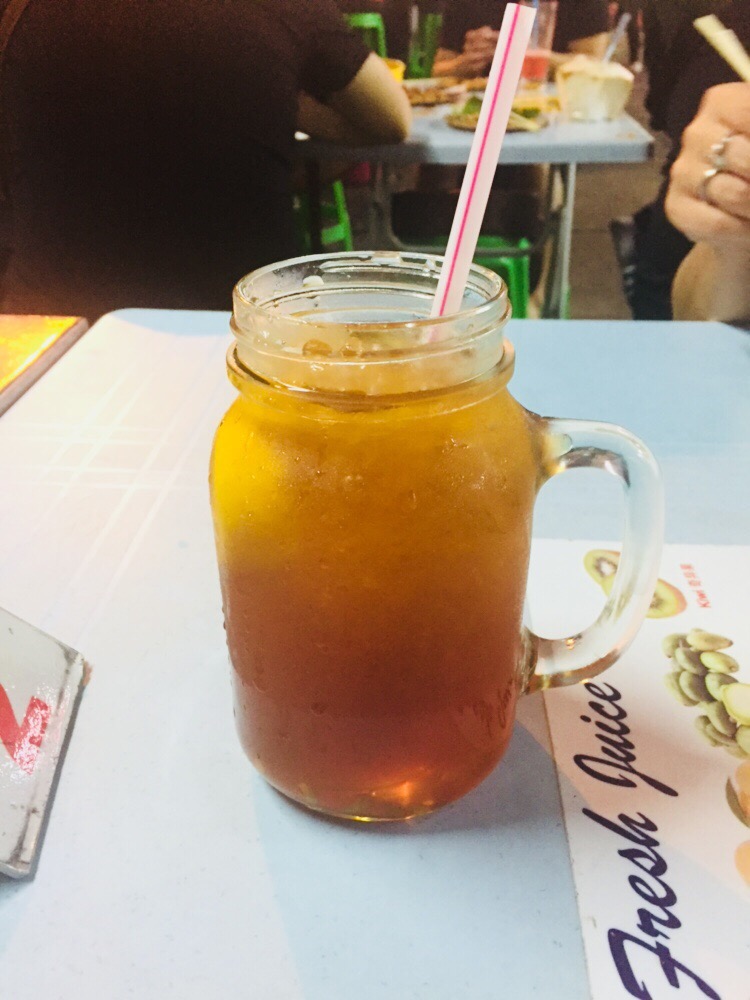 Now it's raining again and we are sitting under a small roof, having a Tiger beer. Tomorrow we'll heading towards Melaka, bud tickets bought already, 12€ pP for a 7 hrs bus ride in a VIP 24 . Not that bad . Will keep you guys posted.