Slept well and got a roti canai for breakfast. Even my shoes got dry , lucky me. Went out to explore the small city, built by Portuguese and Dutch people in the past. We found even here wonderful street art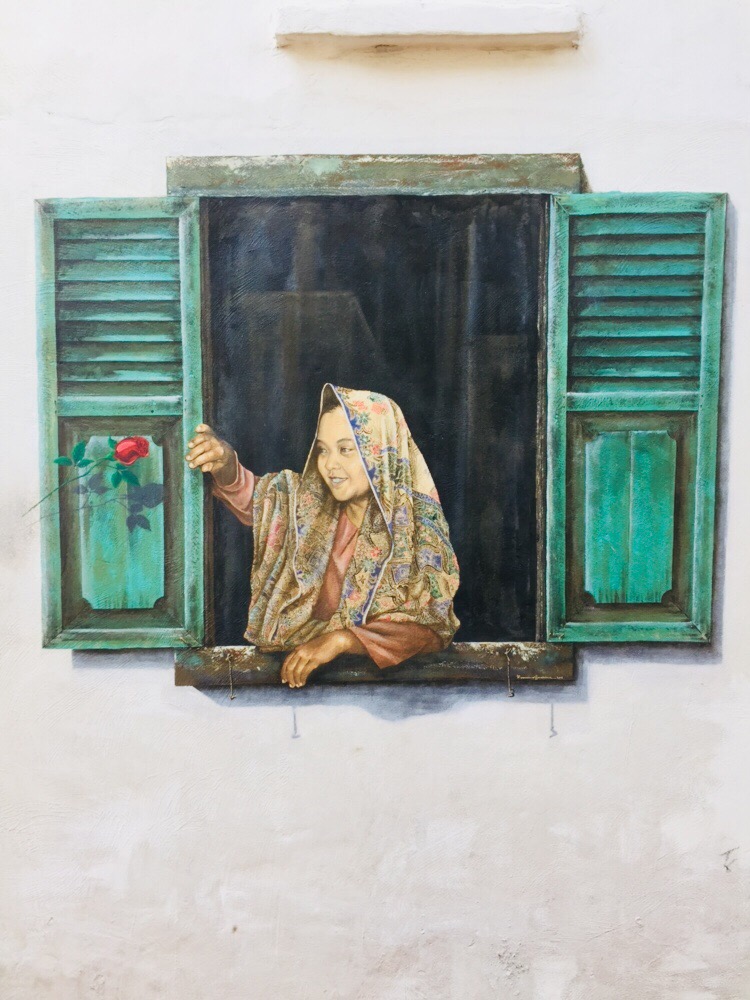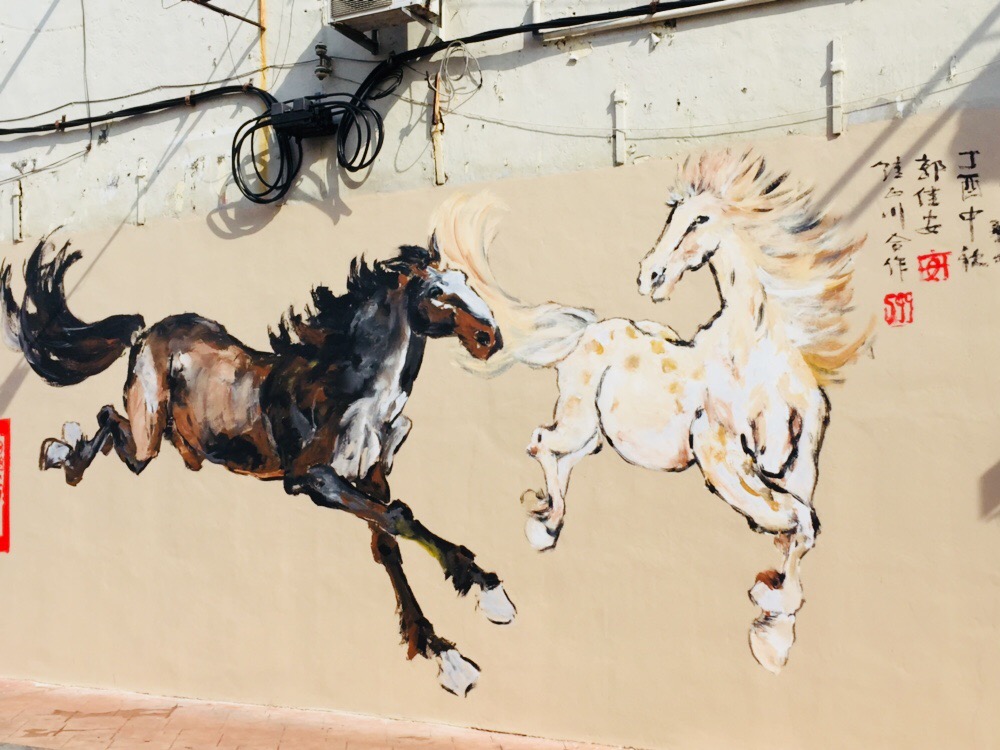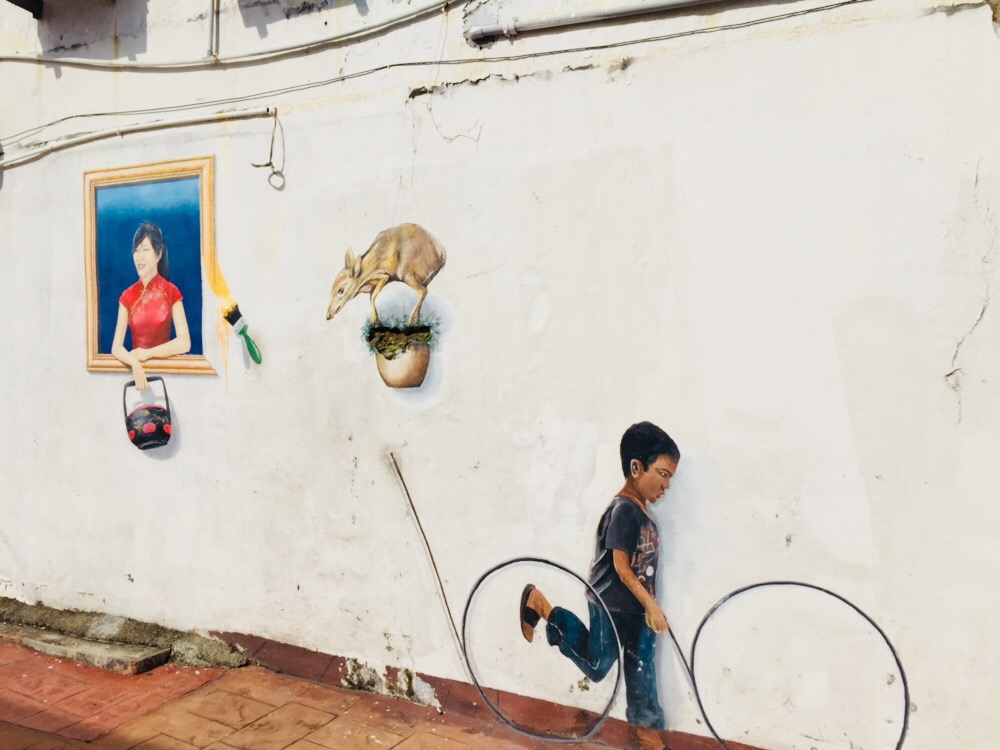 and had some food from a small chinese stall. After that back to guesthouse and took a rest. It was so nice to sit on the balcony and had a Tiger beer before noon ;)
And Uber is back on duty , what a wonder. Best thing today was the E scooter ride.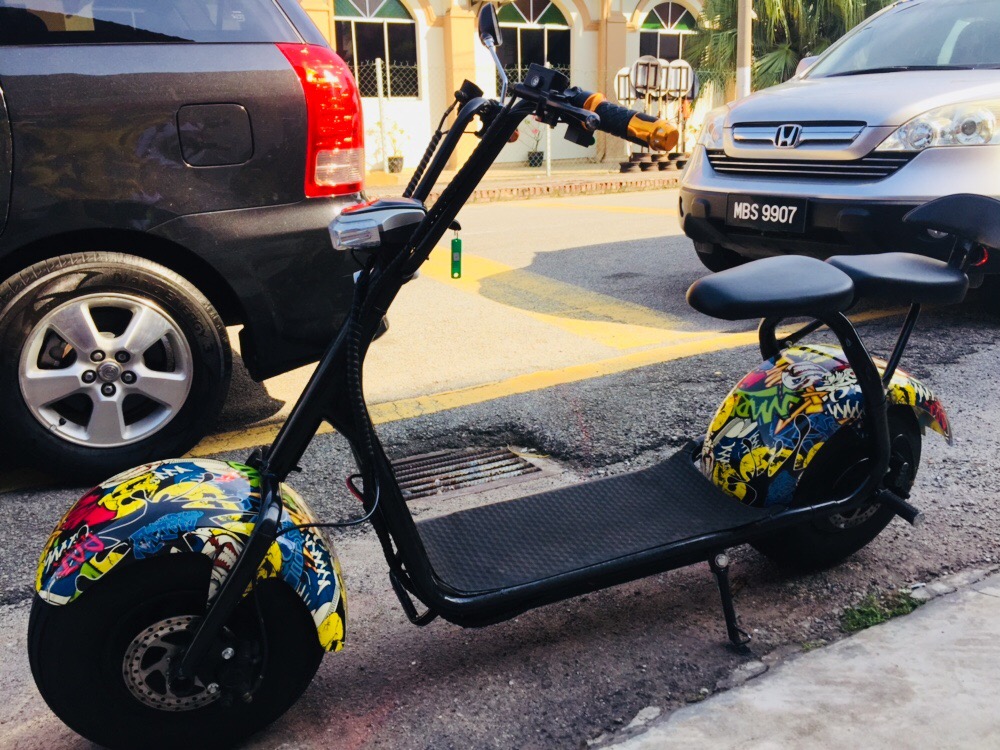 25 MYR for 30 mins but definitely worth the fun. Just cruised Melaka.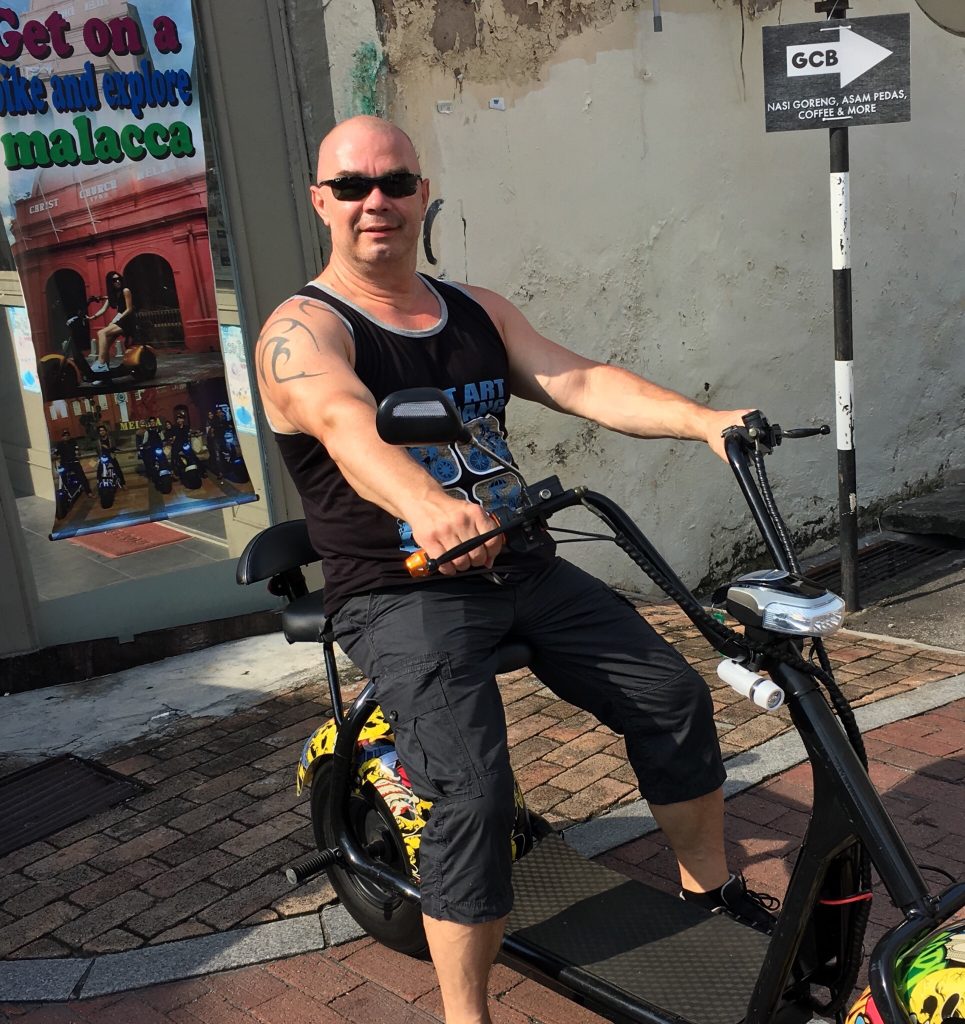 Next stop was the gym of the former Mr Universe which seems to be a local hero.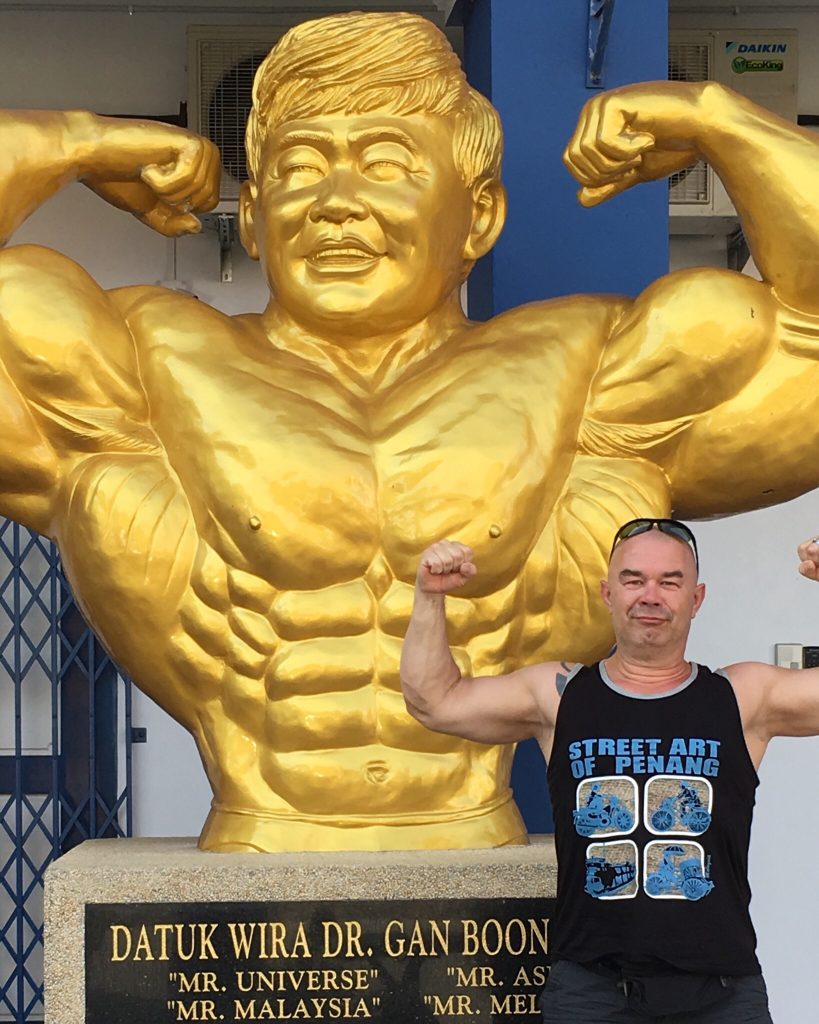 So now pickup the laundry, search for a place to have dinner and get some beer. Sounds like a plan ;)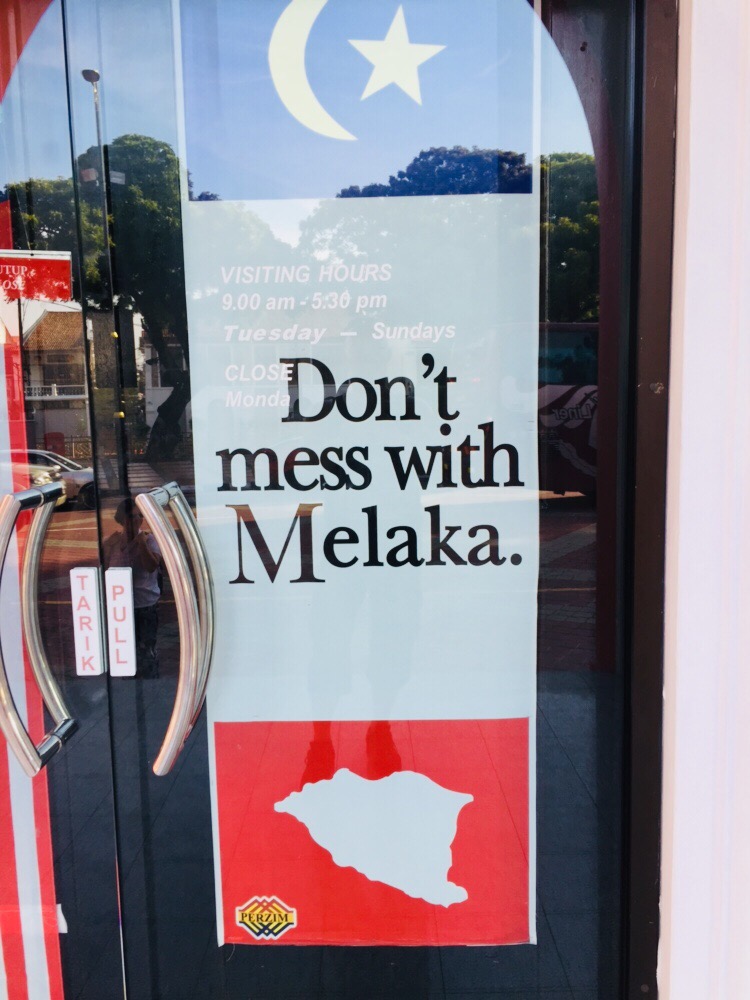 Btw I saw this logo but afair it's the motto of Texas, or am I wrong?