The city welcomed me with an epic cold. The airbnb was great , having an own shower and a shared swimming pool is definitely a plus in a city like Singapore, especially if you pay 50€ per night. And if you are used to public transportation in big asian cities… no need to stay in the center with it's fancy nancy hotels.
First evening was ok, we met with my coworkers from our Singapore office for lunch in a hawker center and later on for a walk and dinner at Marina Bay area.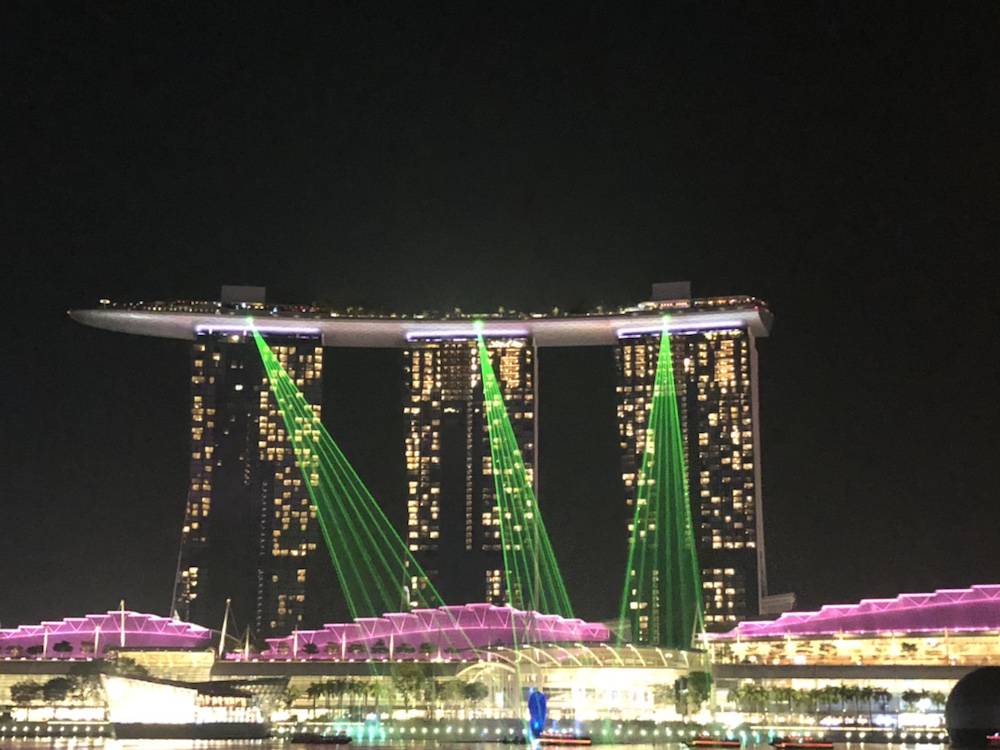 At this evening I knew I will be sick really soon and it happened. the next 48 hours I stayed in my bed, took painkillers and slept 20 hours a day. Fever , cough, cold. I feel so bad for mandy . We had so many things on the list and we didn't realize even 20% of them. Anyway we will return and start the Singapore business again.
laser show at Marina Bay Sands