Idea for today. Do the coastal hiking trail which will bring you to the most western point of Oahu. Right beside the Pacific ocean with a stunning view.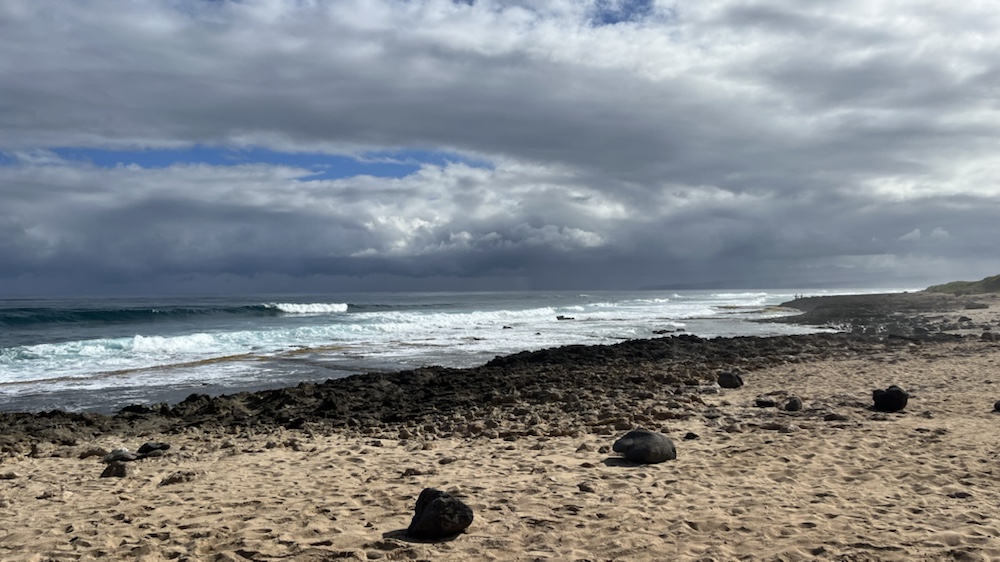 Whole trail was 5.5 miles, there and back. At the end of the track a big fence stopped us but with a door, closed with a latch. Just to protect the Albatross colony and their breeding. Eggs would be stolen otherwise by rats and mungo.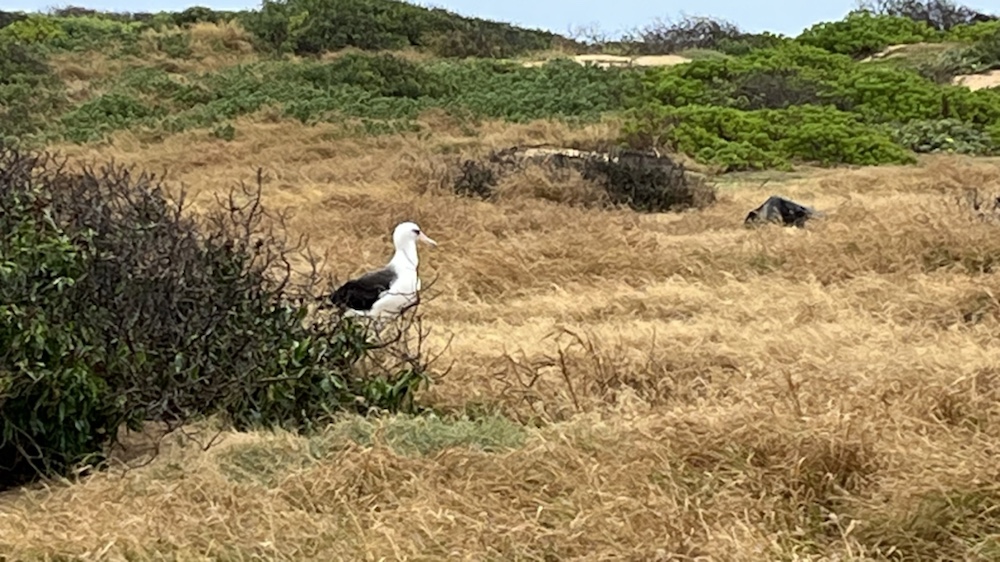 On the way back the light rain catches us. Nasty even it was not cold. So 2 miles with wet clothes.. not really fun. Pace was increased so we made the round trip within 2:25 hrs for 9,5 km.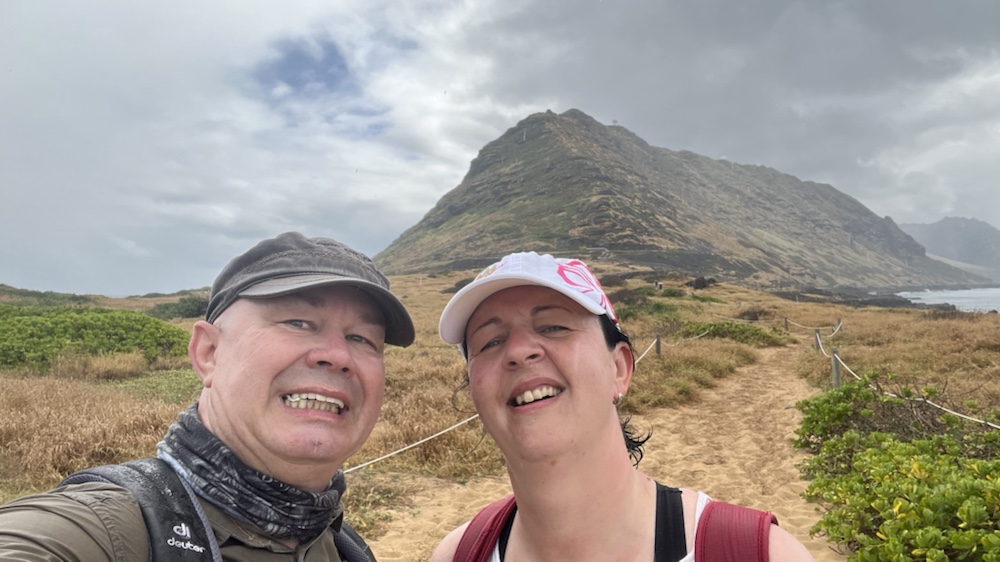 Back to our tiny house for a shower, a quick light lunch and a rest. For the afternoon we decided to visit the Kualoa Ranch, famous for the reboot Hawaii Five-O production. Soon enough Mandy realized that it would be closed as soon as we would arrive. Damn. Skipped this plan for some shopping and coffee so we drove direction Kahuku. Sunday afternoon when in Germany the sky is crystal clear and everyone goes for ice cream or coffee or or or… most locations here were closed from 5 pm on. Wired. But we grabbed food for dinner at Foodland supermarket and spent the rest of the day at Papa'iloa beach for sunset. And were not disappointed… see by yourself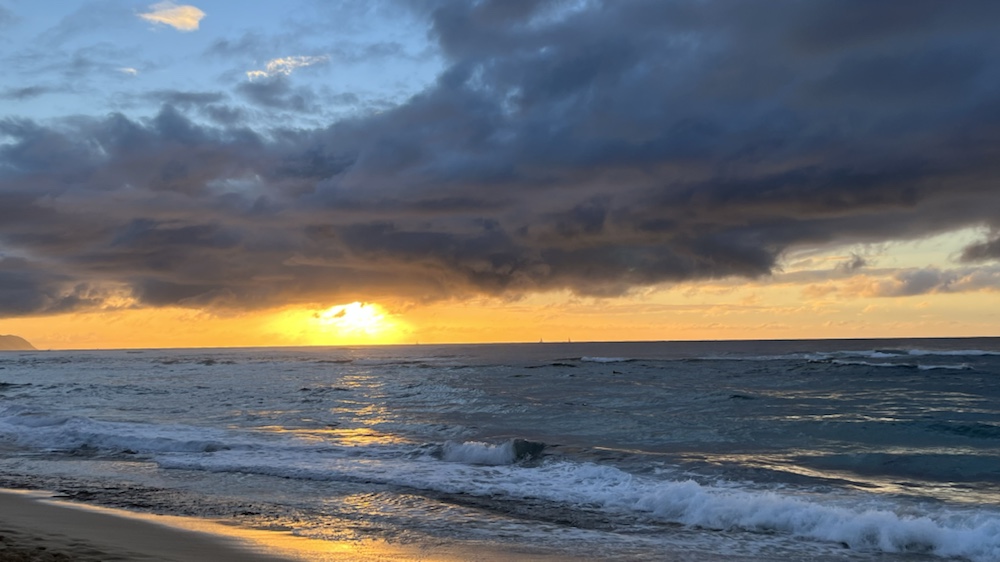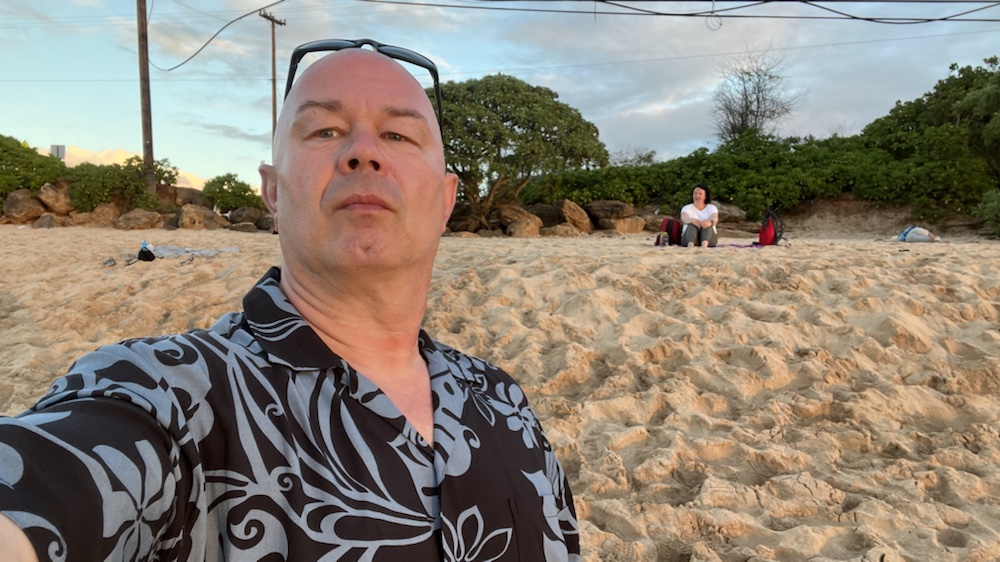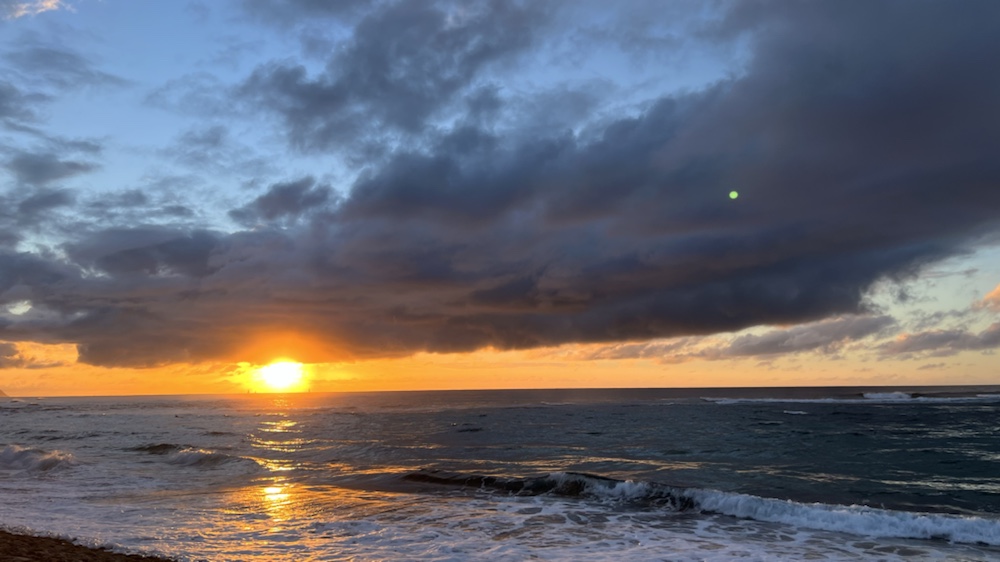 For tomorrow… go to bed early and get up at 4:30 for a sunrise hike at Lanikai beach. Ride is approximately 45 mins . I hope it's worth the effort.