We arrived in Bangkok after a quite nice flight at 8 pm. Everything went well and after a quick lunch in Sukhumvit surrounded by ladyboys a long day was over. Hotel is not that bad. It is interesting to see the impressions our friends got from the city. I was wondering if I felt the same years before , may be. Bangkok is as it always was and I'm sure it will be. Noisy, hot, stressful but never unfriendly or unkind. Highlight on the first day was the Octave rooftop bar, Marriot hotel Soi 38. Breathtaking view over Bangkok. A thunderstorm was coming , lightning strikes above our heads and rain was coming as well. To me, the best was to share this with my beloved.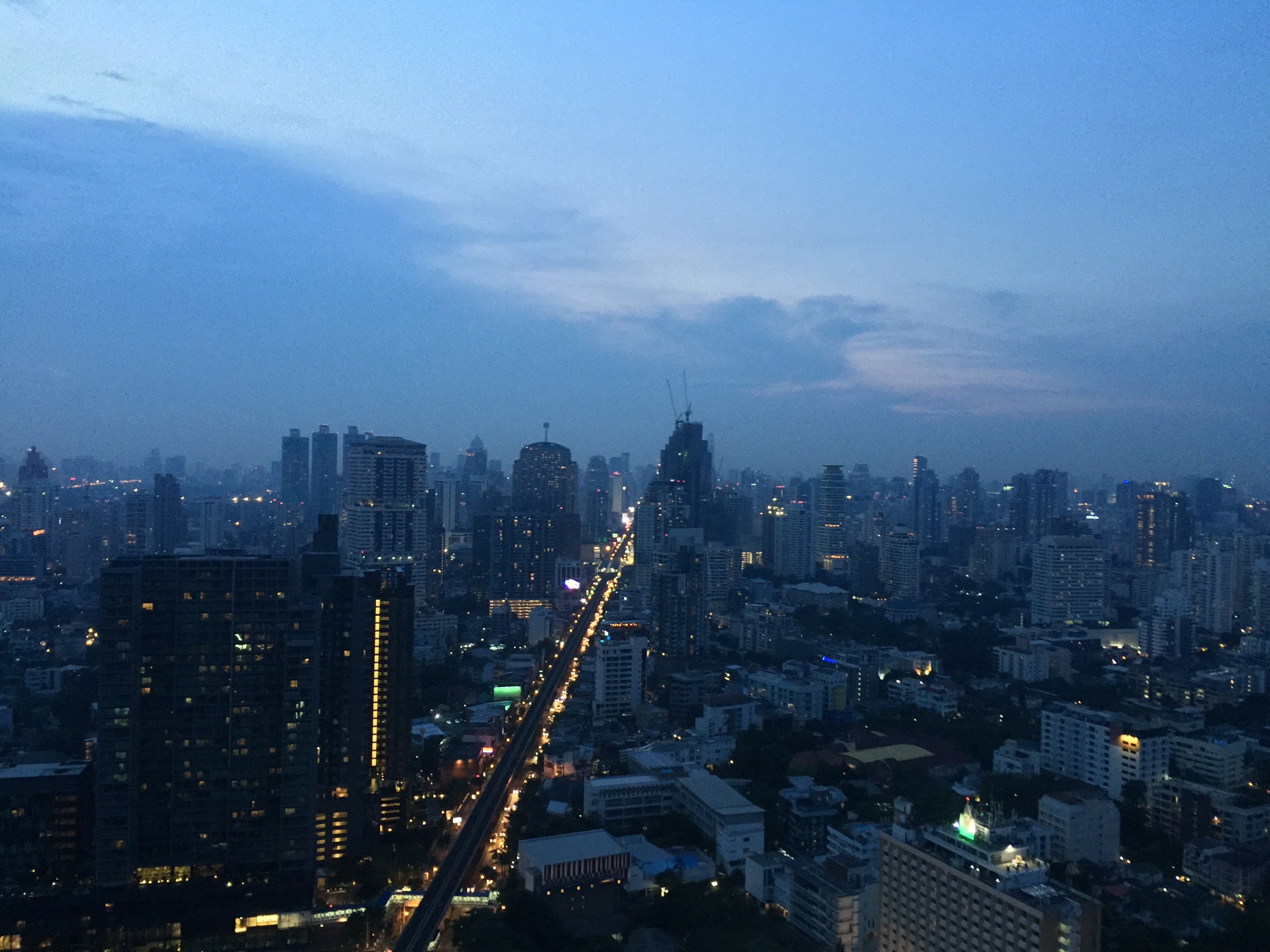 Wat Po was overcrowded as always but still impressive , unfortunately we had no chance to see the Grand Palace , too many people having the same idea. So we took a local bus back to BTS and went through Chinatown, and we paid 9 THB each. Afternoon business as usual, spent some time at the rooftop pool area. Dinner was agreed with my colleague form Malaysia. They followed our recommendation and we had a 3 hrs dinner with a bunch of very yummy dishes (even fried frog) and some beers.
Day 3 was for traveling , we reserved train tickets for 7:35 to Chiang Mai. same same but different … it became a farang train, no Thai People except the stuff. Times are changing ….