From the north to the cradle of Thailand in 5.5 hrs by bus (213 THB). Some agencies told us no bus available , so we went to central bus station and bought it. easily. Had a good time in Chiang Mai, better than last time we have been there. For Sukhothai we have chosen to stay at J&J again, but for the next time the Pai guesthouse is the better option , same prices but more quiet and a pool, yeah. Been there for the last half day before taking night (VIP!!!) bus to Khon Khen.
Old Sukhothai was beautiful as always , samlor was 800 THB for 4 hrs. Yes it was hot and more people coming to Sukhothai , but still not overcrowded as Ayuttha is. You know I'm not a believer, but at those places I can feel some spirituality … And so I burned some incense sticks…. may be Lord Buddah will see it.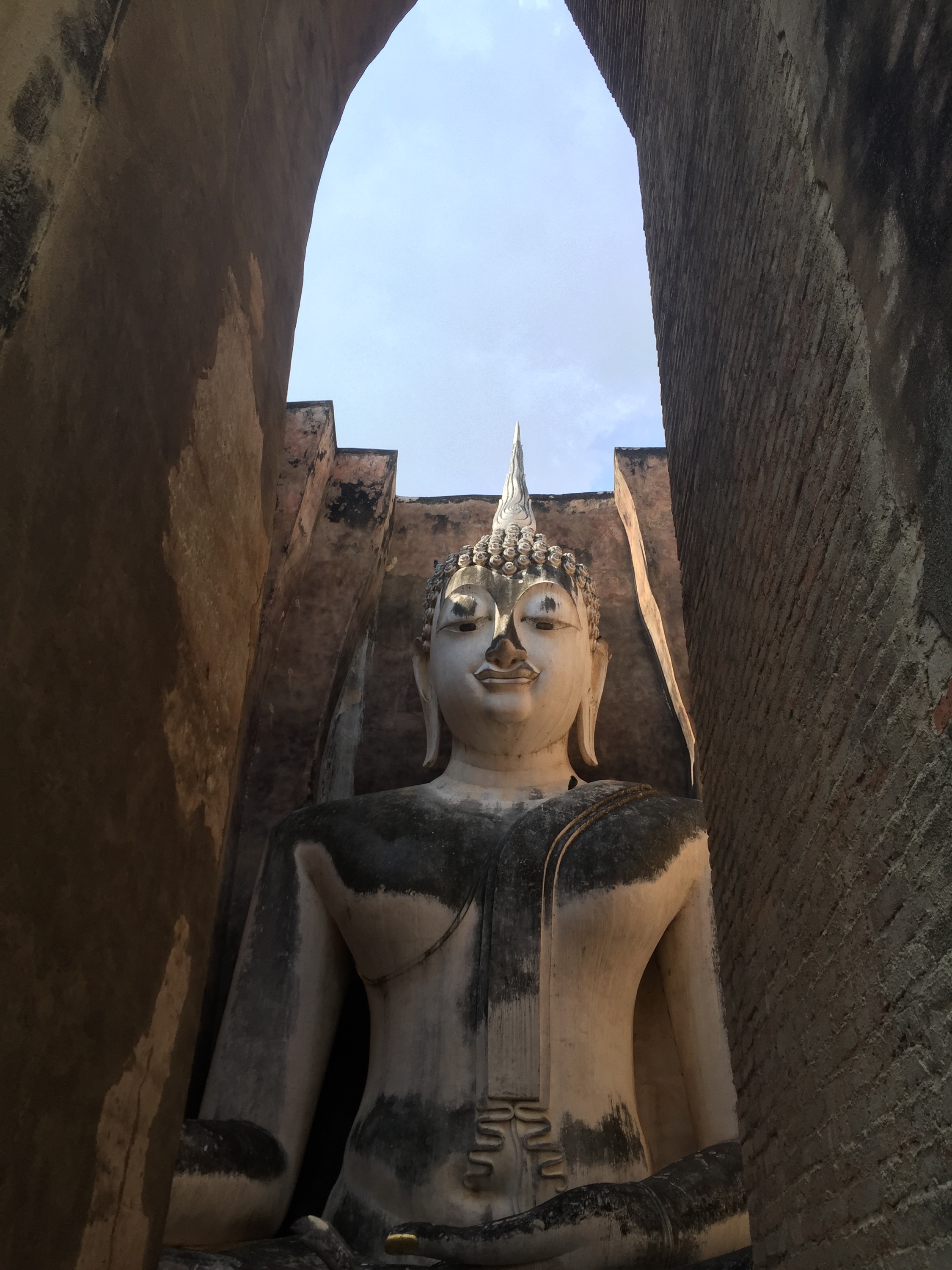 Best Story of the day: Transport from hotel to bus station, one samlor arrived. To pick four of us and our luggage. 20 meters and we were upset. Nothing happened but a little bit scary. So we told the guy to go twice , seems he was too greedy. Earn all the money for one ride. Later on we're laughing about the accident.