Spent the afternoon poolside at the Midas hotel (15$ BZ each) and after 6 weeks I started exercises again. looking for food on the streets but the guys disappeared :( So we had some small tacos as a starter.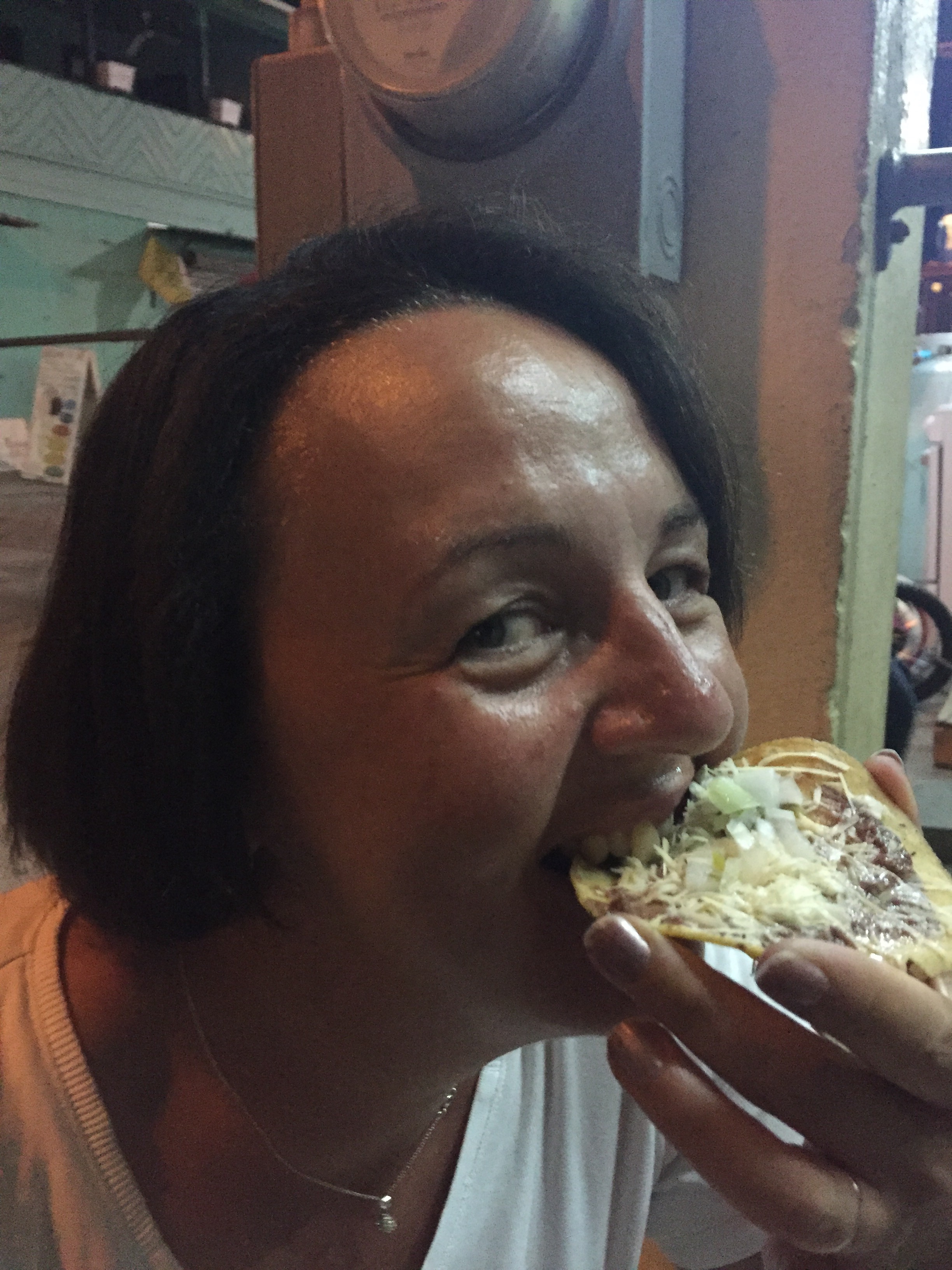 6 of them for 1$ US. nice.
Went to Serendib restaurant for dinner. Interested in what we had? Look here…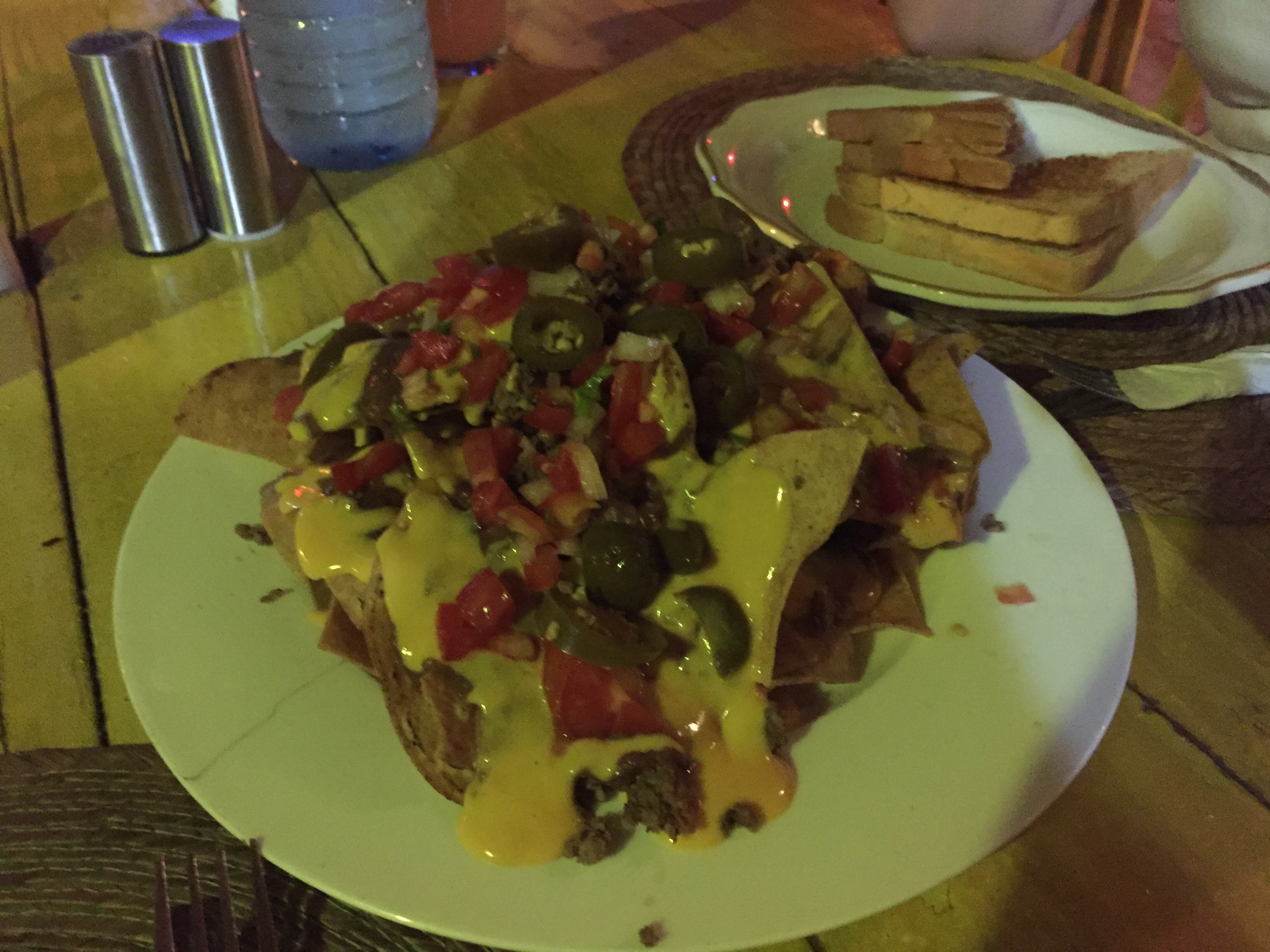 Nachos with jalapeños and cheese and a sandwiche plus rum punch :)
Tomorrow 7:30 goes the express bus to Belmopan and then heading towards Placencia.
Drawback of the last days: Mosquitoes!!! Bites over and over. :(