Yeah. Survived another 13 hrs bus ride. Benefit was a scheduled 30 mins break. Drawback the bus company sold every place in that bus. Even the space on the ground. Overloaded. Anyway. We arrived and we did what we haven´t done in this vacation before. No advance booking just waiting for the guys who offer their rooms. 10 $ per night for AC room with hot shower and 2 beds was good enough. Breakfast was needed so we just crossed the street and had a good soup and a coffee for 3 $. Great.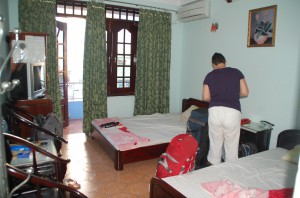 Idea for Nha Trang was to reward ourself and do soe wellness. We booked our ticket for the natural mud spa and started. Thap Ba Hot Spa Nice experience. Sitting in a wooden bath tube with hot mineral mud and a bath afterwards in 39 degree hot water and a massage at the end. We stayed there 3 hours and had a good time.
Nha Trang is full of Russians. A direct flight connection from Moscow to here makes the city a russian enclave. Wherever you look always cyrillic signs. And they are unable or willing to talk in another language than russian. Ok we´ll stay just for one night….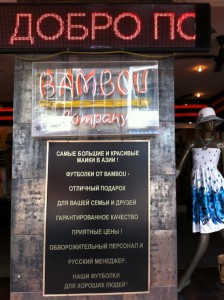 Nha Trang is called the "Nice of South East Asia" coz of its 7 km long beach with palmtrees and really close to the city.