Recovery was the plan for today. And so we did. Slept for almost 12 hrs and had a relaxed and healthy breakfast. Afterwards we drove to Wailua for coin laundry. Took us one hour and while waiting we found out that the small shop next door serves very tasty poke bowl variations. Next stop a beach which is used by locals only. It was so amazing…. it was just the two of us, the sun and the Pacific ocean.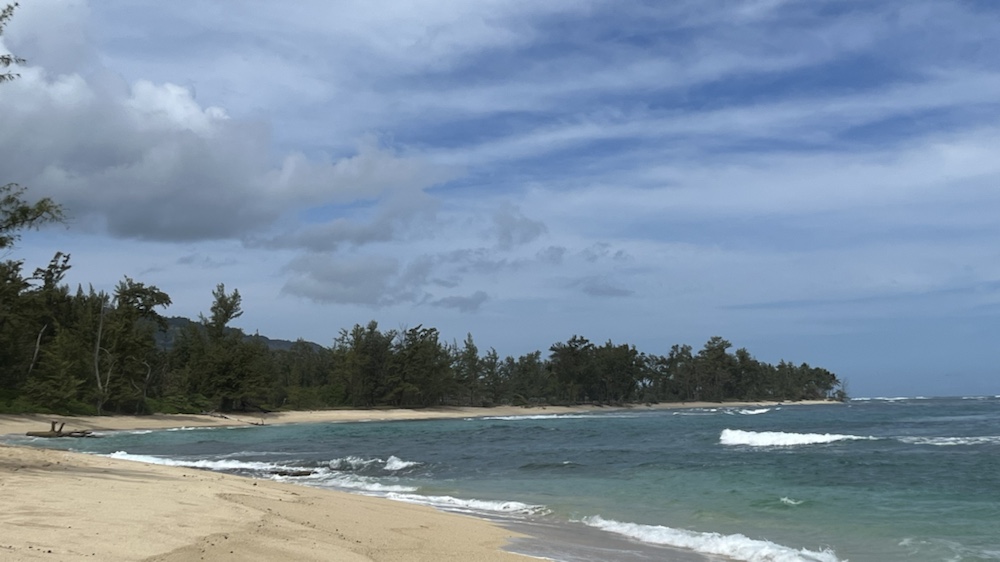 Back at our stay lunch was served- poke bowls!!!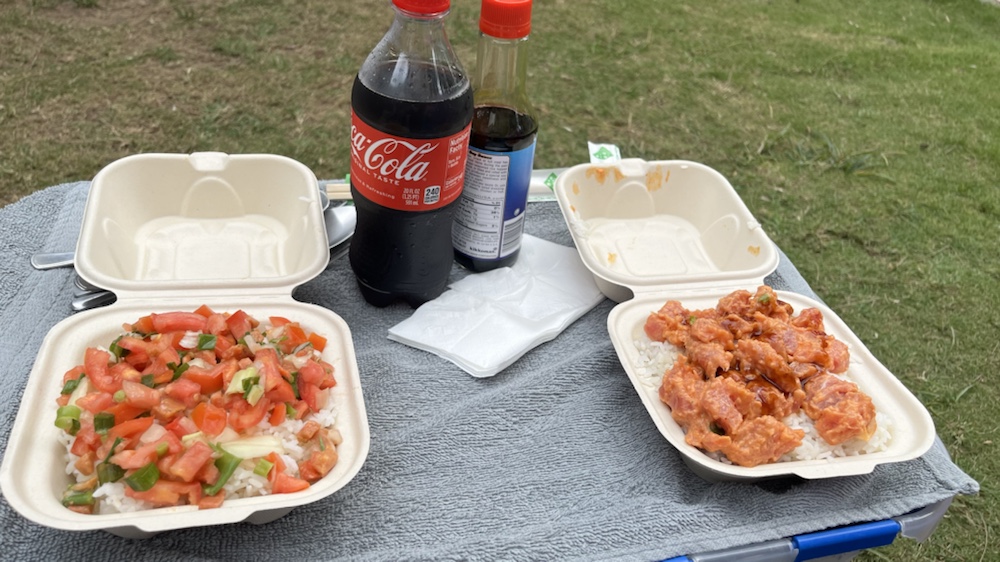 Now : engaging the air conditioning and get a rest. Done and coffee. We bought local coffee which is good if prepared in the caffetierra. Idea for more rest : visit a botanical garden. We found one at Wahiawa and enjoyed the well maintained garden and the fresh air.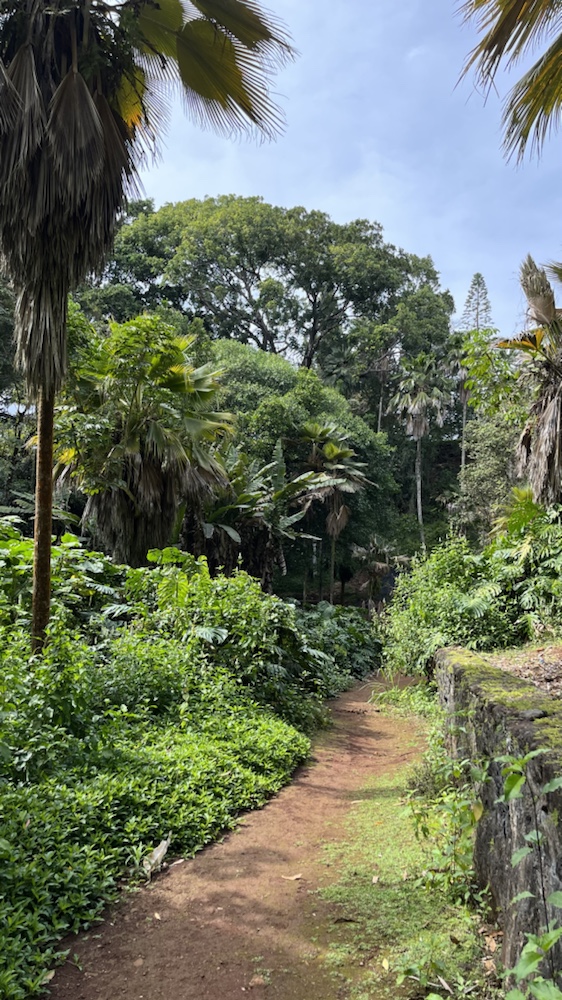 The garden gate was closed at 4pm and we made it to Kahuku for shopping just in time. Mandy bought a nice painting from a local artist with her sign. We promised her to send an email once the pic is on our wall. And for dinner we stopped by for Huli chicken from Mike. A local dish, at the end it's chicken with rice… 😊 On our way back the sunset at Waimea beach was awesome as well as the waves which crashed down on the shore.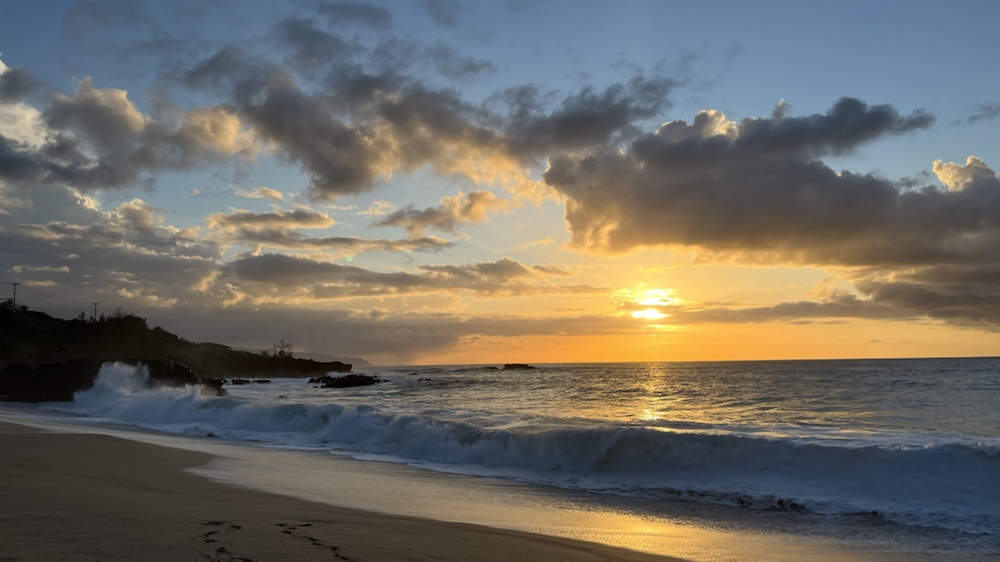 Enough for today, tomorrow will be our last full day for Oahu. I can second what Mandy was saying "I really like Oahu…"