Today I did the PR 1 trail, from Pico Arreiro to Pico Puivo. Just 15 km there and back. No not an easy task if you never did it 1.800 mtr above sea level. It was a challenge for me on several levels, my leg and the heights and the wind and …. Mandy was not able to do so and I understood it. Long story short, i made it. And took some spectacular pictures while trying to stay alive.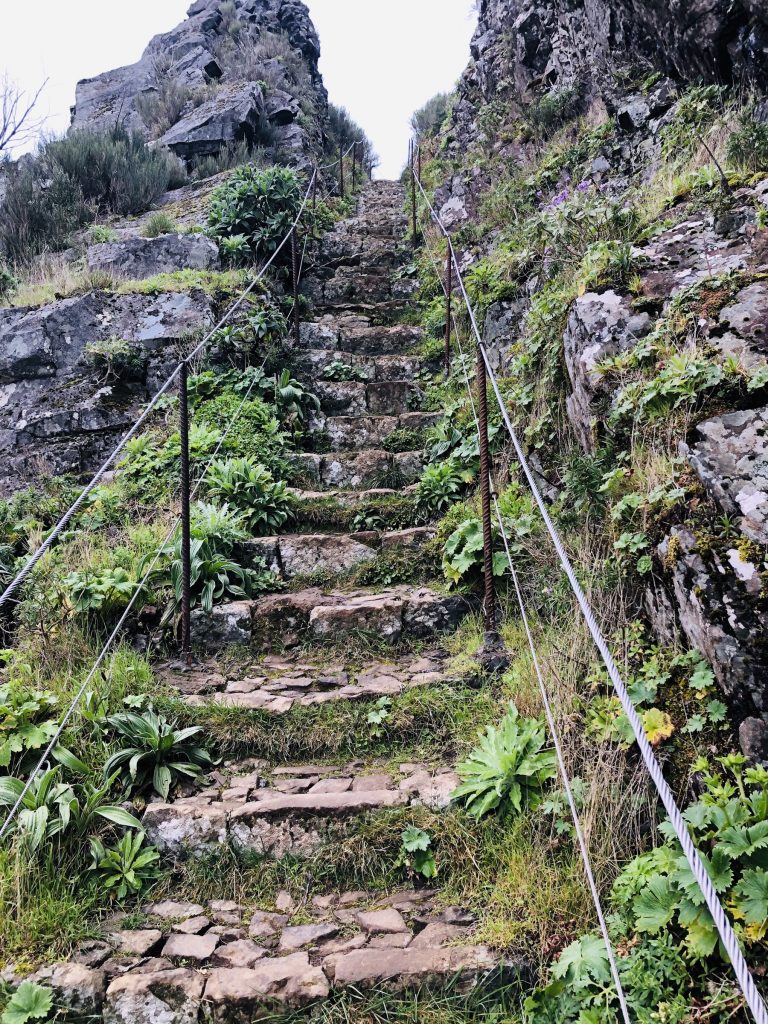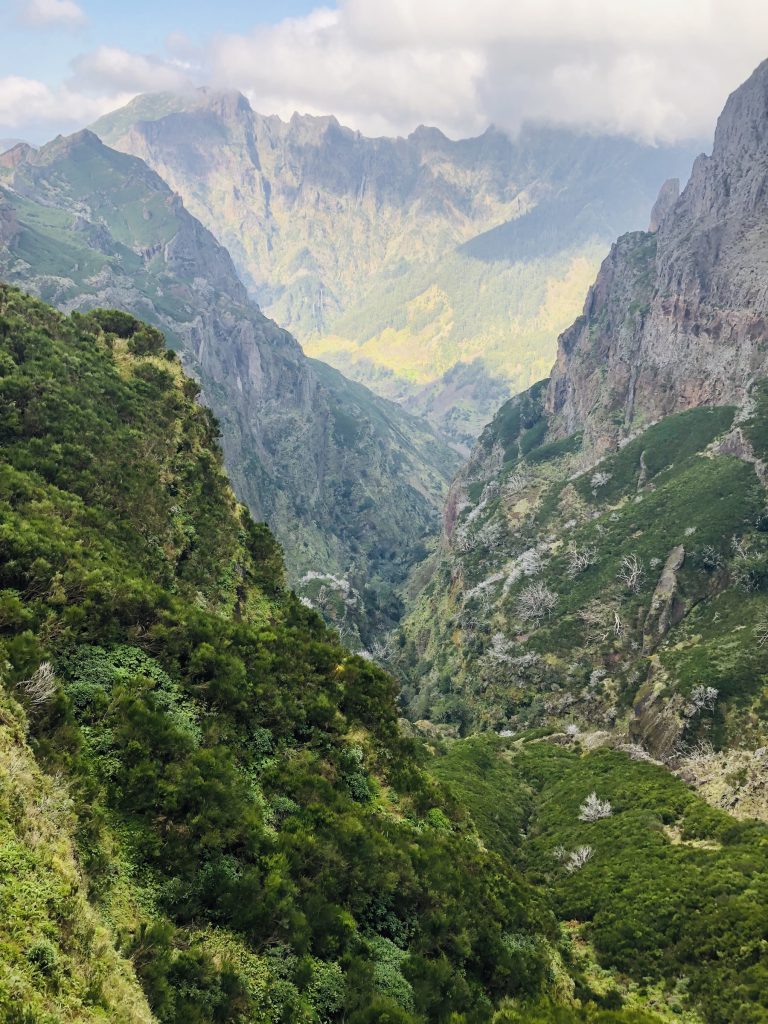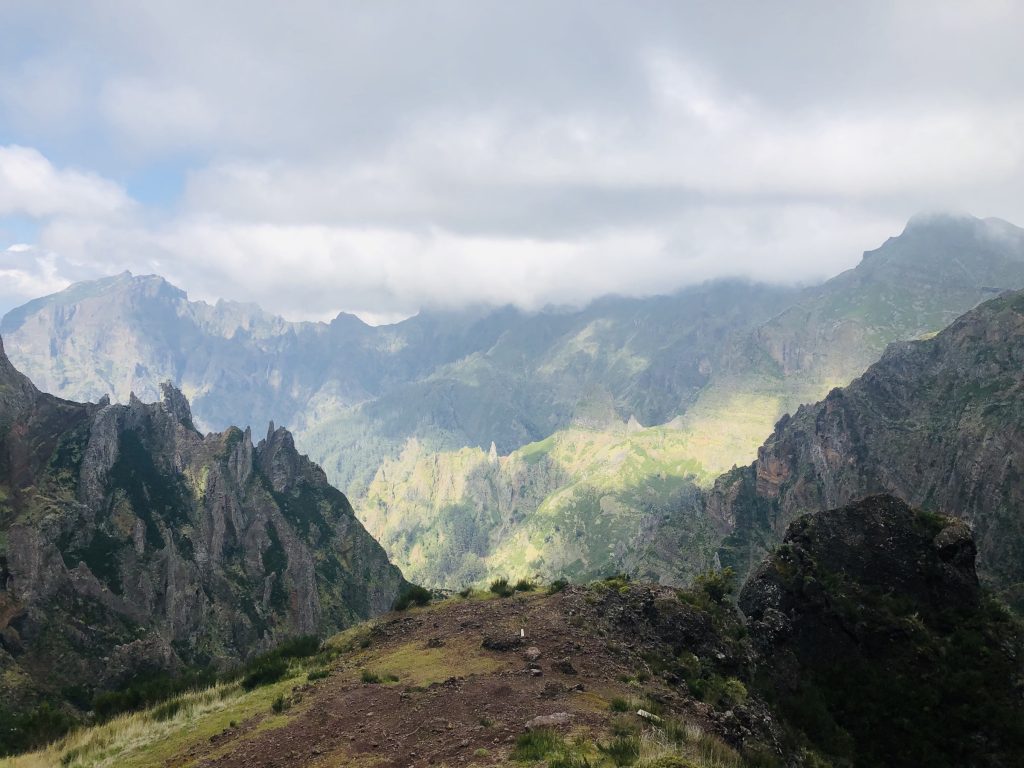 My personal fear was this stairway.. left and right 1.000 mtr down and I squeezed the metal ropes and pinned my eyes down on the ground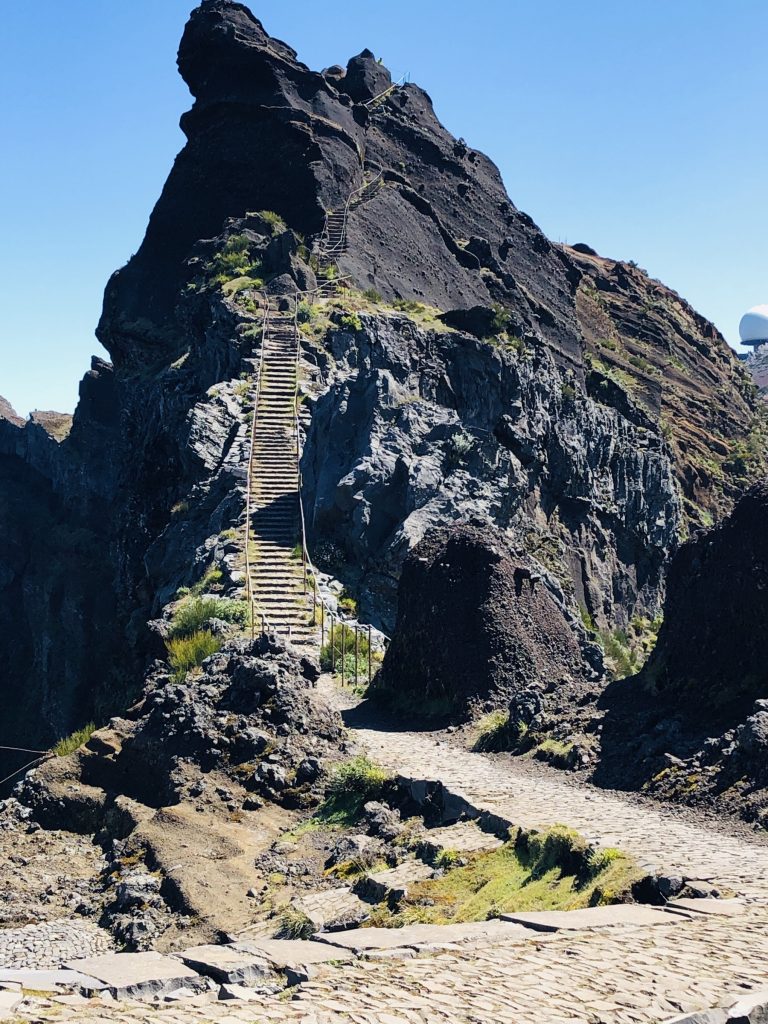 So stay tuned, thanks for reading and keep showing up.