After a night at the Titty Twister (ok was the Longstreet Inn but it looked like..)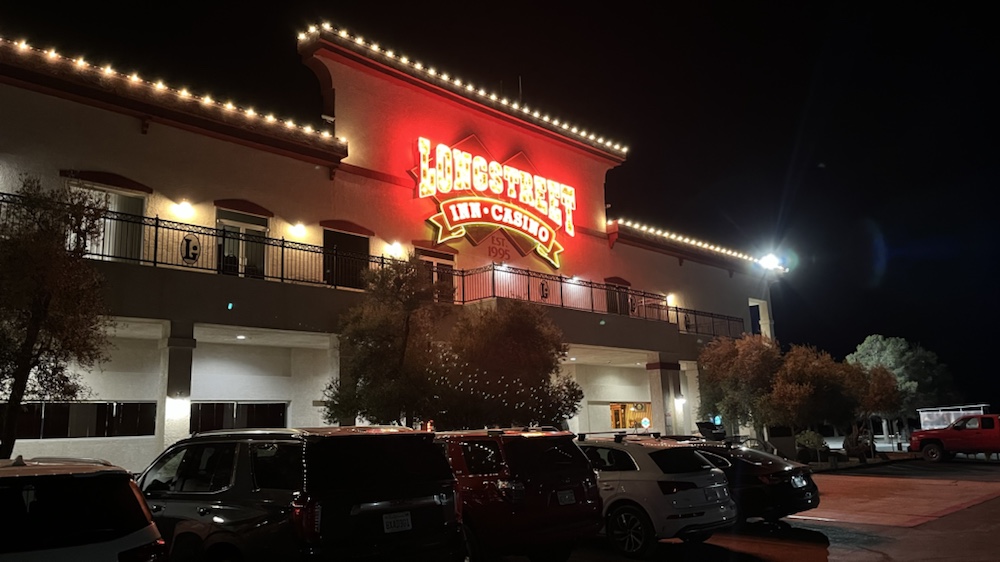 Got up early as always, 06:30 am today. To Death Valley entrance still 45 min to drive.
And it started with Dante's View. As a starter  A breathtaking overlooking point.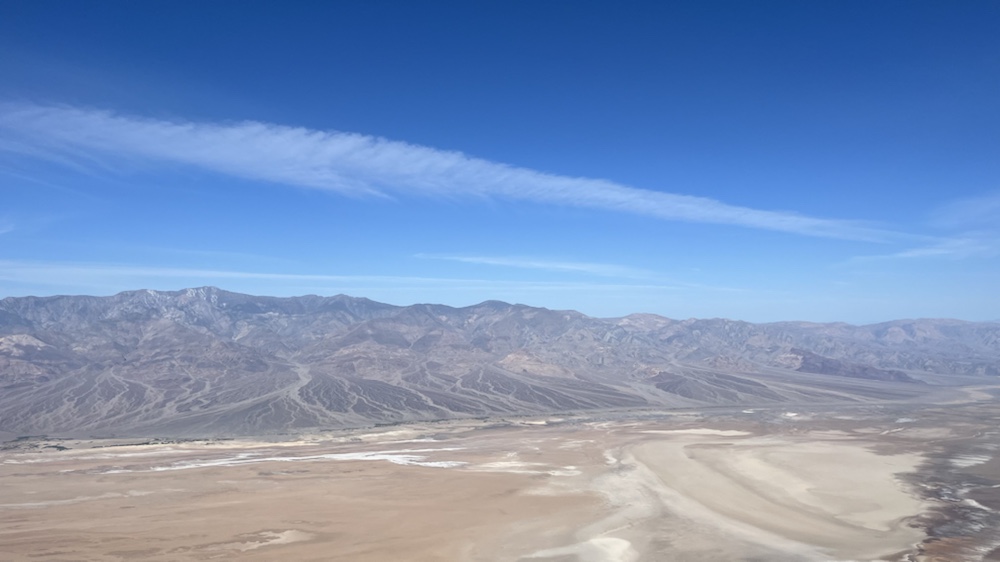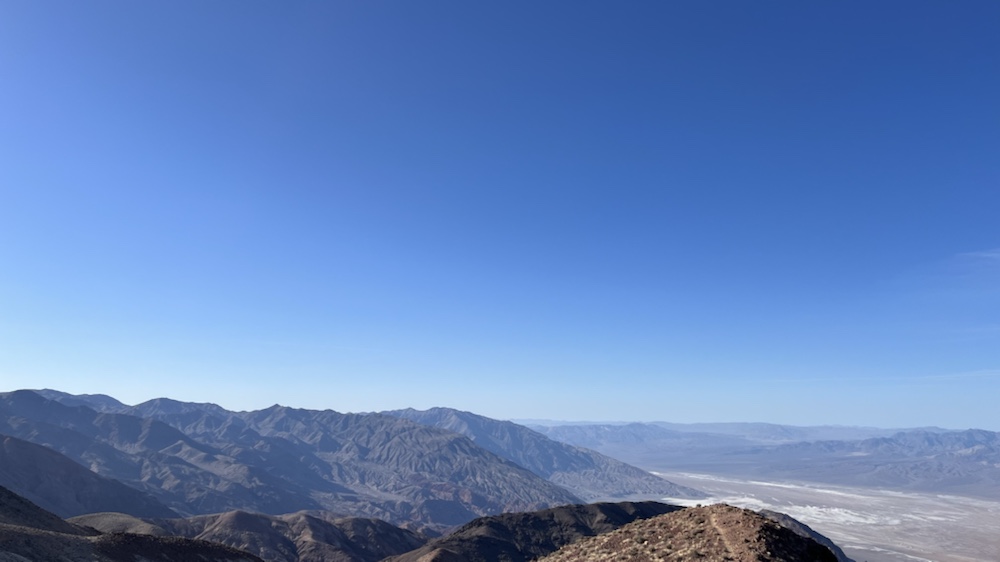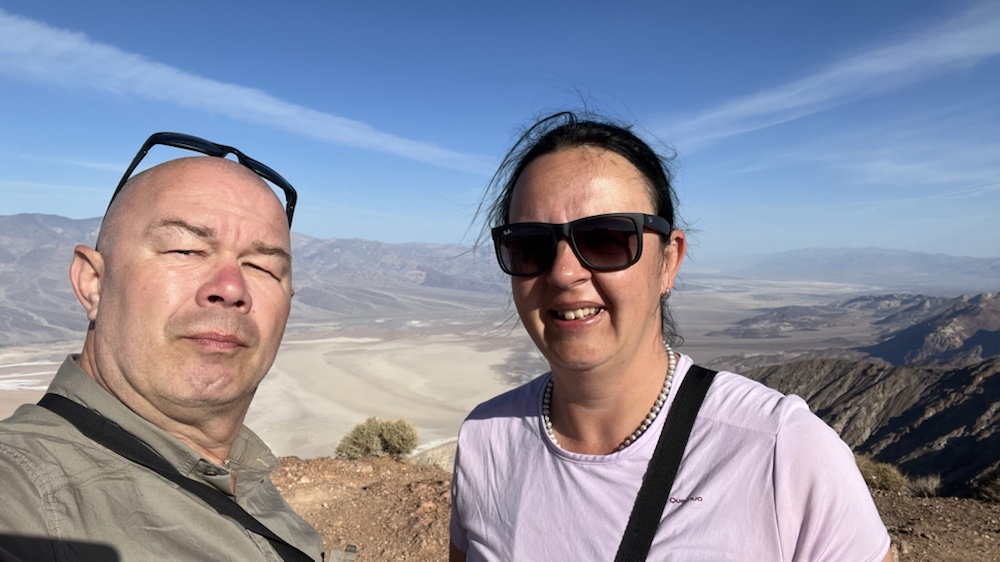 A little newspaper like visitors guide was available at the motel and it contained all needed information. The must-sees/do's and the distance between each POI. Fun fact nobody of the officials asked for our NP pass….
Next stop : Zerbrisky point. Great view as well, the yellow color comes from volcano and lava ash and water mixture.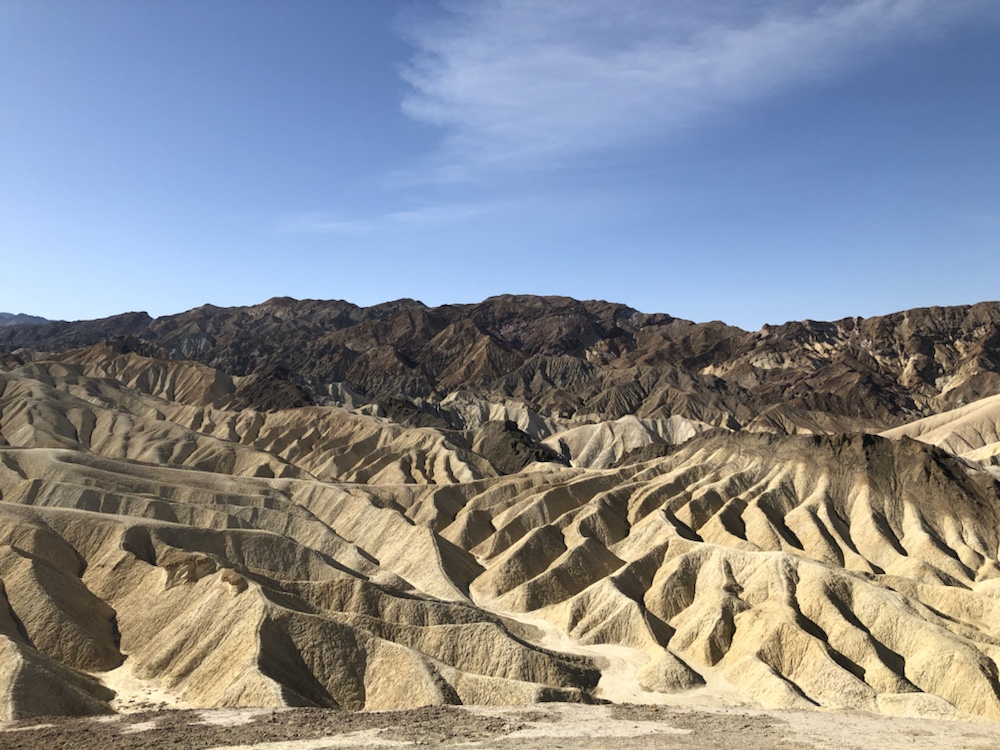 Unfortunately there was no coffee store close to visitor center so we had a canned coffee for breakfast. Plus some sausages and chili nuts…. But don't extend the break for too long. General store offered a new hat and Death Valley shirts. Swipe the cc. And heading towards the Artist drive, a 9 mile drive with natural colored walls . Fantastic. During a short break we were asked by a lady where we are from and as the answer was German her husband told us his name is german based : Seilmacher and we let him know that Seil means rope so his ancestors probably were rope makers. 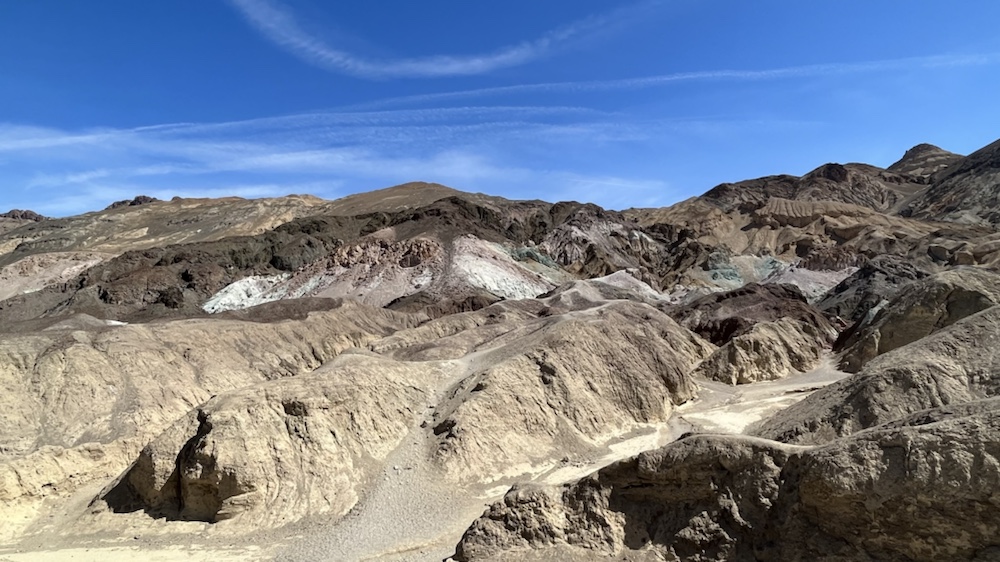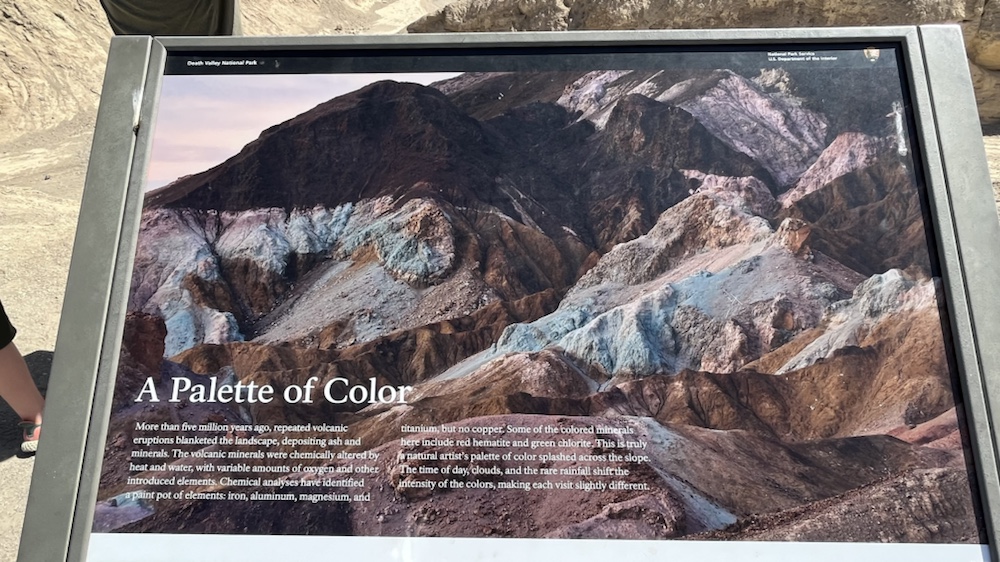 So the badlands were now only 10 miles away. It's the deepest walkable point on earth, 485 meters below sea level. Impressive.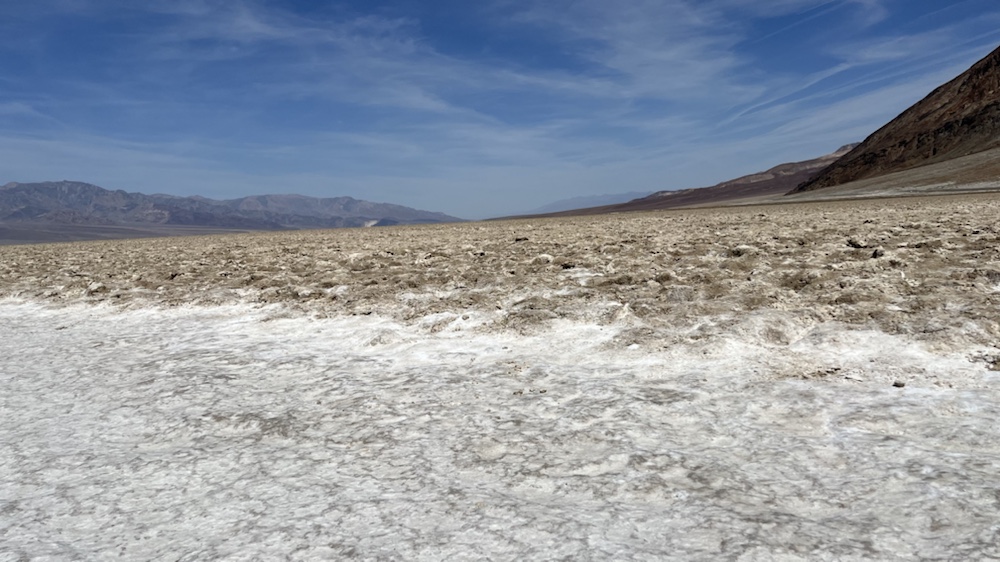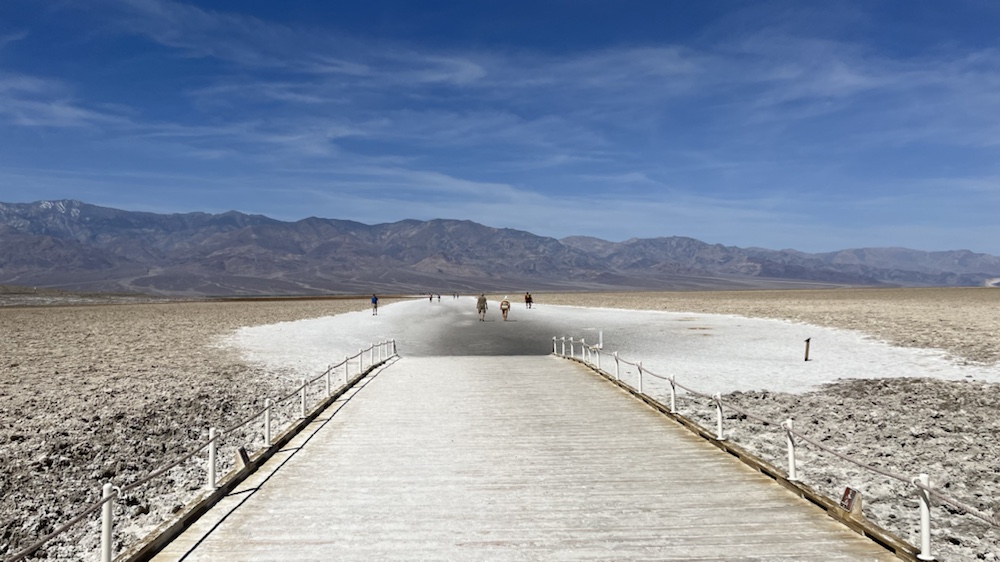 We spent 5 hrs here and were happy to leave it before the afternoon sun would have burned us. The ride through the valley takes a while and so we arrived in Bakersfield after 4 additional hrs of driving. I booked the Hilton Doubletree and it's like a Hilton always is to us :) Pool is open and the dinner was very good. Best burger we had so far. Notice: no burger tomorrow.. ☺️