Wow. It feels a little bit strange to start at Sukhumvit road with a bicycle. But after a couple of hundreds meter we reached a quite nice park . Only 4 guys, and all german. Bicycles in a great condition and we got helmets as well.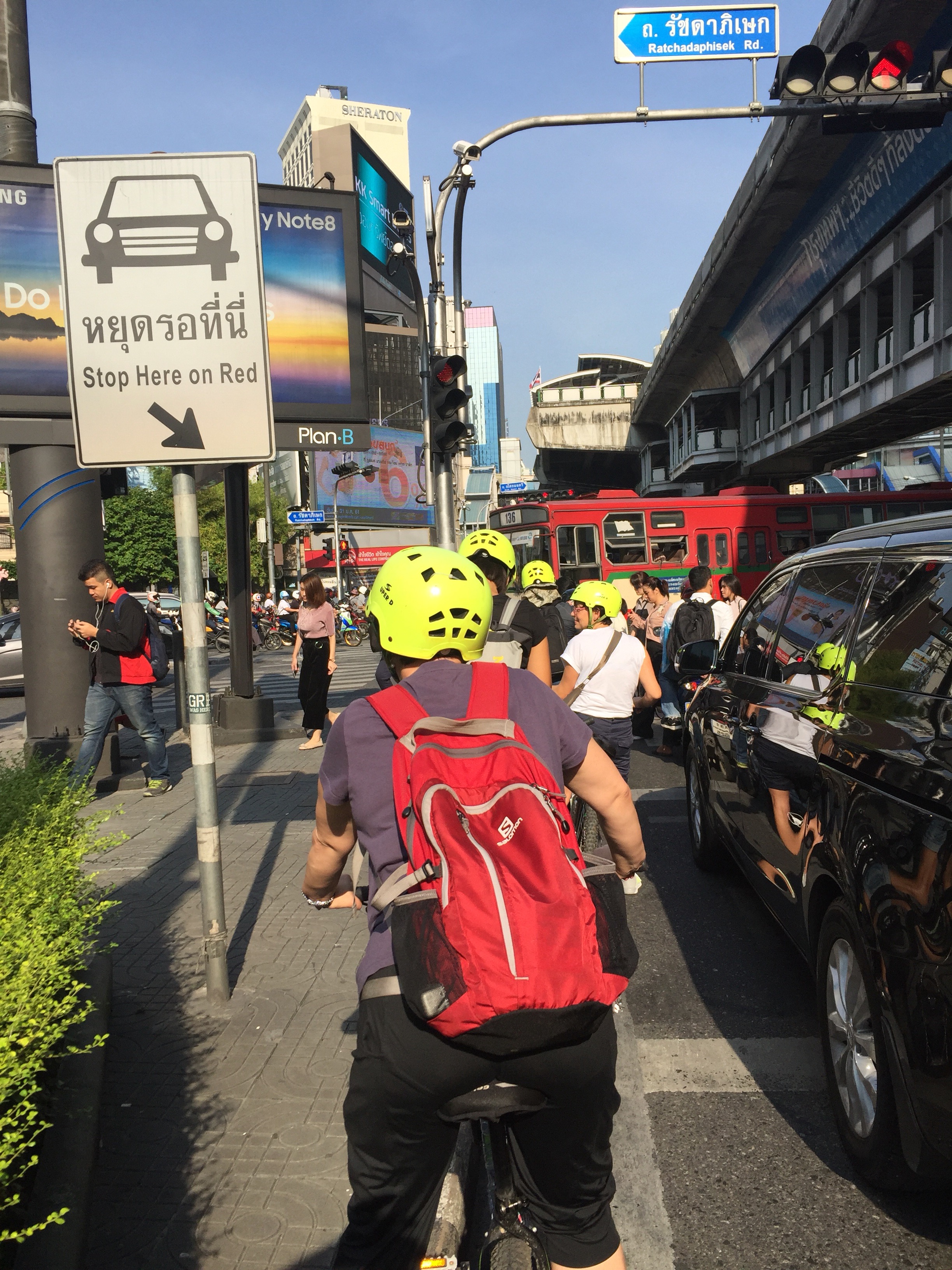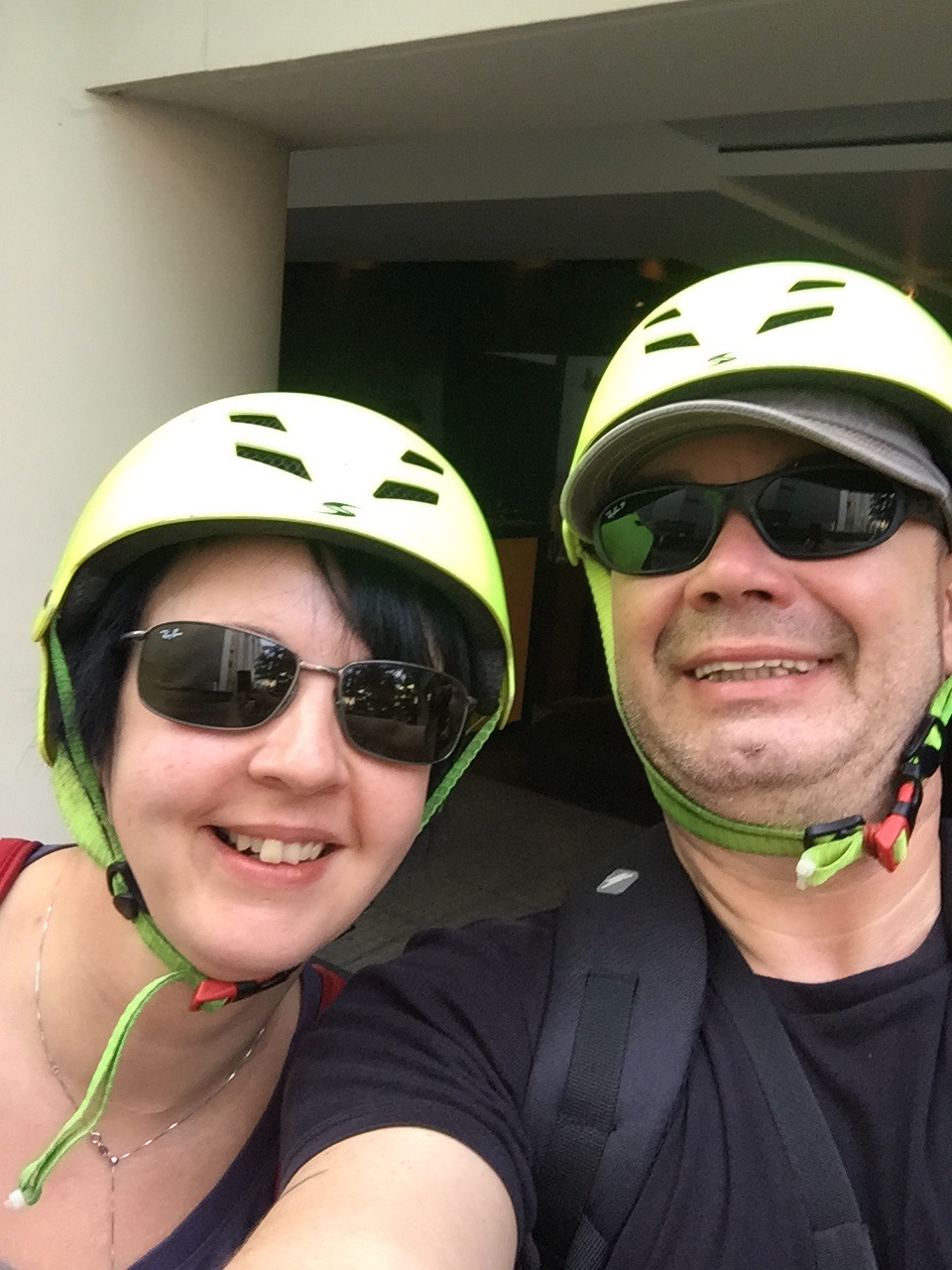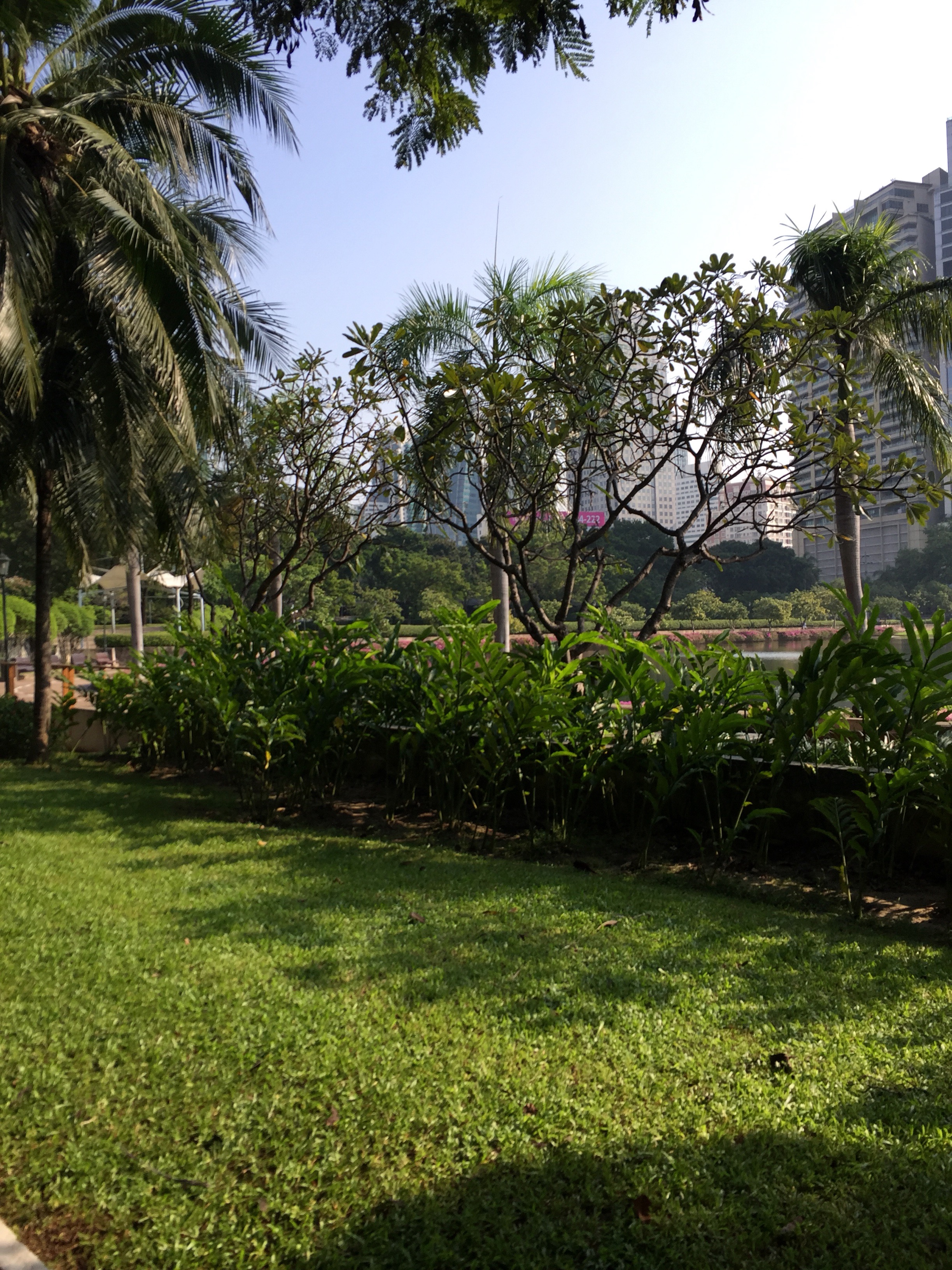 ​After 40 mins we crossed the Chao Prayo river by boat and reached the green lung of Banglok, a small island right in the middle of the majestic river called Bang Kachao. A very bicycle friendly island with a lot of courses for bikes.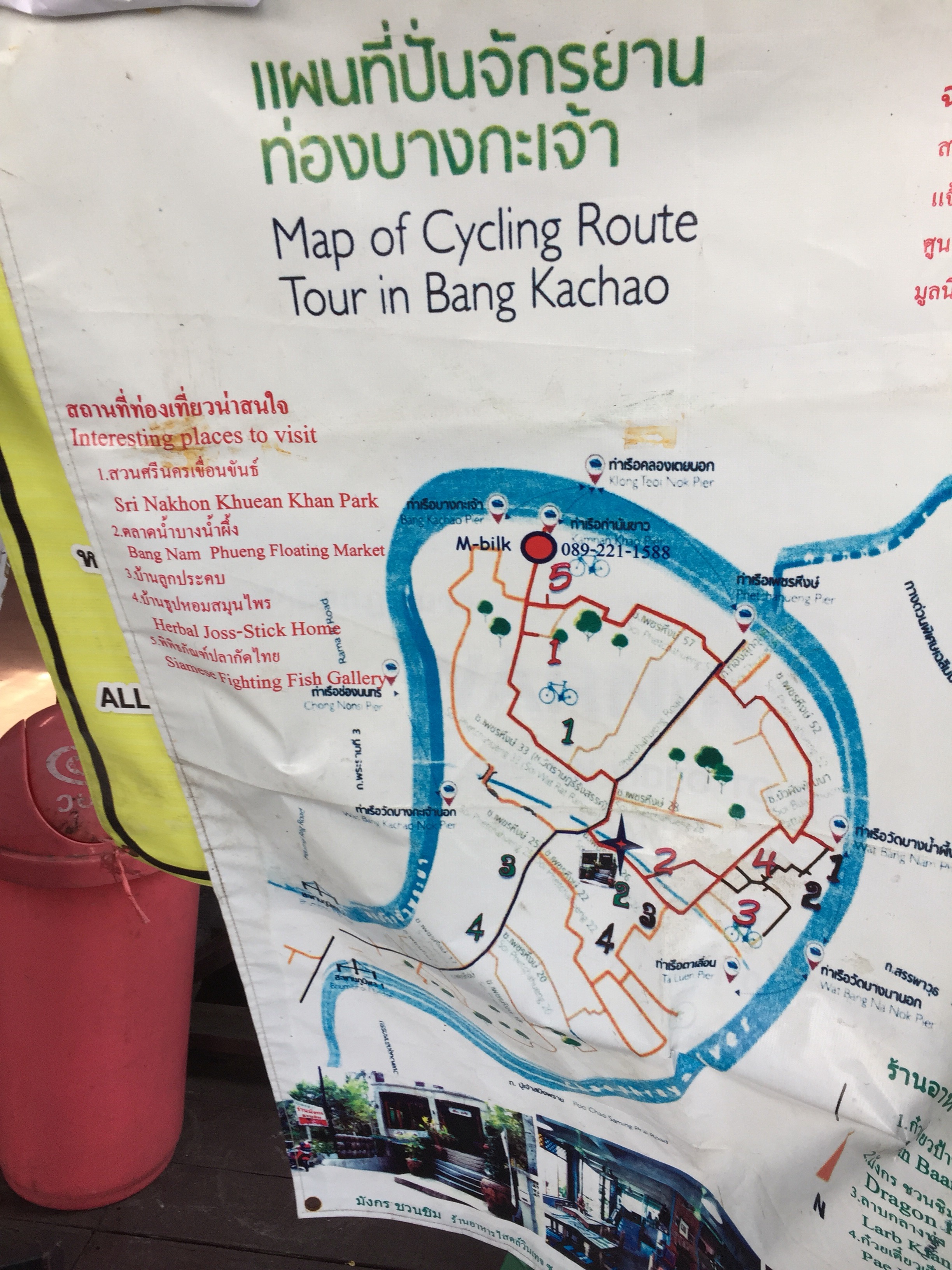 We spent almost 3 hrs here, watching birds and our steps as well. Some lanes were as small as the handle bar wide. But it was fun to have a ride in the shade of the trees. And we saw a lizard as well, the second largest species in Asia. Only the Comodo dragon is larger, sorry no pics taken. Had a stop at a fancy nancy (and expensive…) hotel called Bangkok tree house. Impressive ceiling , made of bamboo.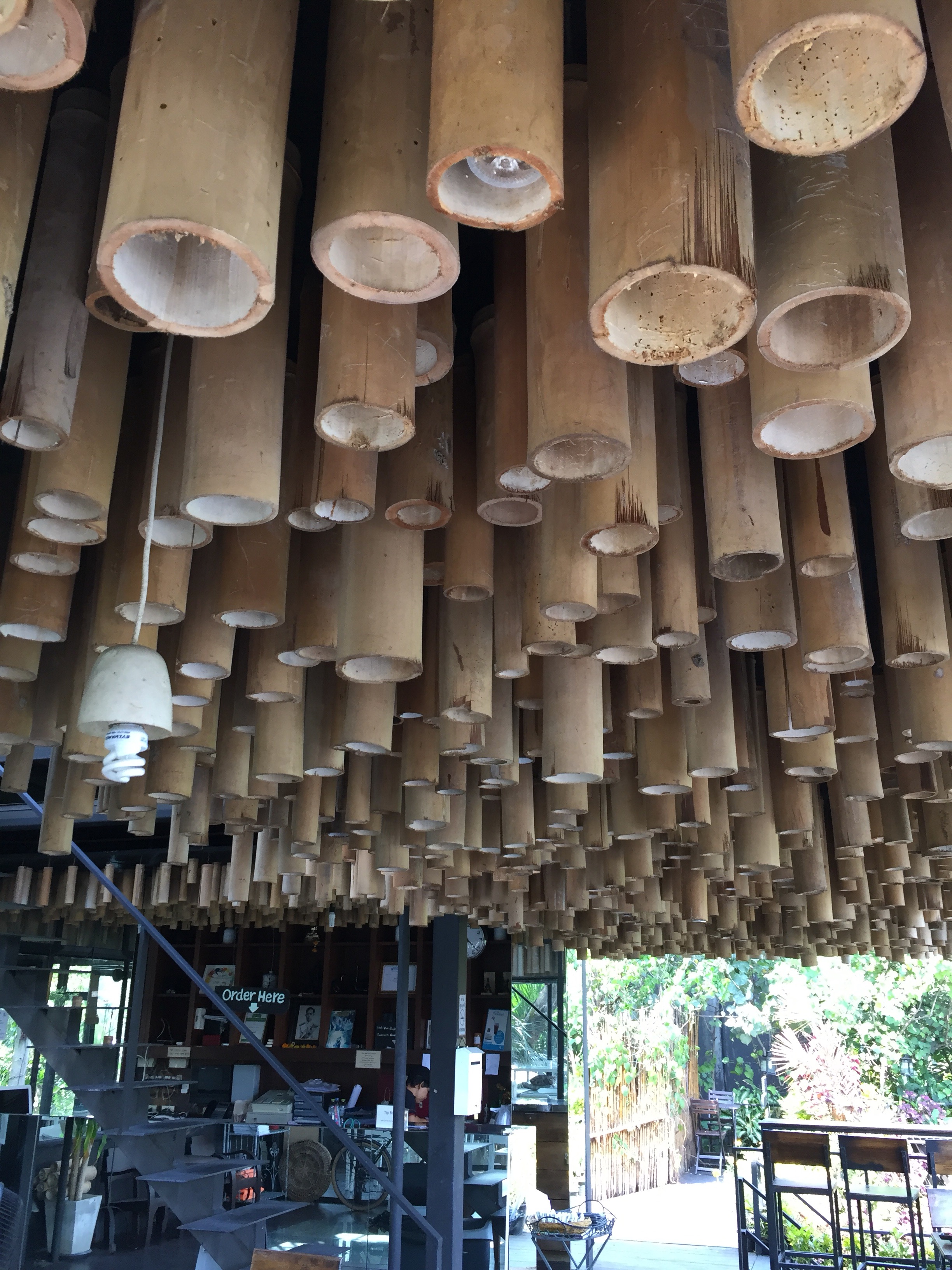 Back in Bangkok after almost 5 hrs we were hungry and went for a quick meal and a fresh beer. Back at the hotel , we took a shower and jumped into the pool. For dinner we choose Asok , Soi Suda. Nice food and a banana pancake on the street for desert. yummy. So now we need to pack our stuff tomorrow heading towards Kuala Lumpur, see you guys there. And the people here celebrate Halloween and I have been told just because of an ancient goddess won the fight with the pumpkin ;)