As I wrote we went on a 3 day hiking trek to Kalaw. Tour started with a boat trip to a village where the hike started. Our two guides were polite and friendly and even able to talk english. Great. Let's go. First 2 hours just a nice walk through tribe villages , we saw a woman which was making Cucuma and some other on a potato field.
We climbed up a mountain, 30 degrees Celcius and no shade. The short brakes became longer and longer , meanwhile we had reached 1700 mtrs above sea level. And now it happened. My lower legs muscles have started to burn. It felt like an all time spasm. We reached the top of the mountain and I thought I wasn't able to move only one foot any longer. For lunch time we had been invited to a house in a Pa-O village (a tribe which lives in the Shan state) and one of our guides prepared a soup and tea for lunch. I gave a rest to my legs and took magnesium which I carried. The next 4 hrs were only pain. I suffered so much that I wasn't aware of the fascinating landscape we walked through.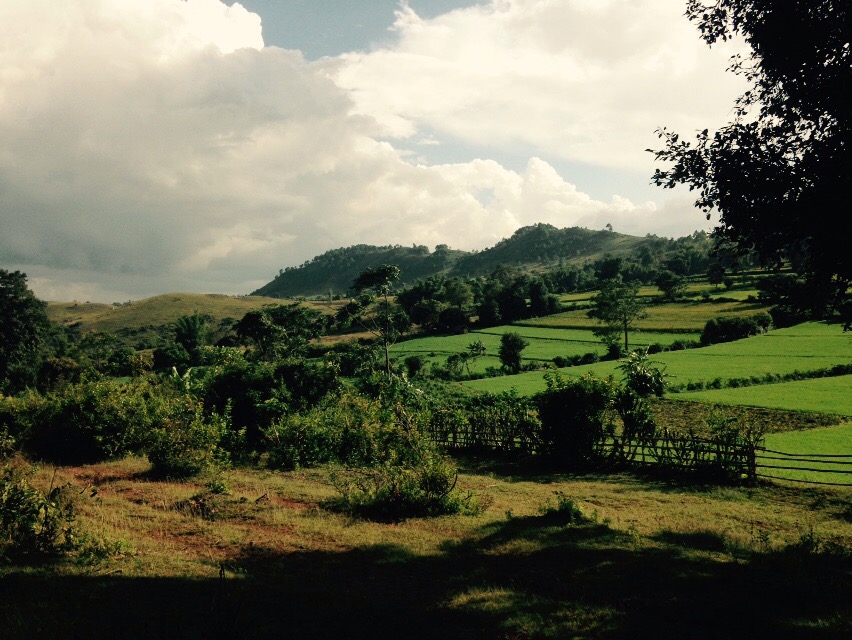 We reached finally a village for the stay overnight. I was not able to climb up the stairs and sit for a while just outside and blamed myself for this.
A decision was needed. And finally I decided that it doesn't make any sense to be on a hike for two more days. Very sad and we paid already 120$ ;(
Later on our guides and hosts prepared a very tasty dinner and we had a nice chat with an Australian couple (in their 60s!!) which were doing the hike the other way around.
I was fallen asleep after more magnesium and pain killers.
When the morning came my legs felt a little bit better but no good enough to walk further. 20 km last day. Our guide arranged a transport to Kalaw and we broke up here. I could walk only slowly but was able to go down stairs without help. The village people went for their daily business and we talked about how it would feel to stay for 3 month or more here where the life goes on as it went the last centuries.
So what's the summary? Too old, still too much weight, not trained enough ? May be a little bit of all that.
Now we stay for 3 days in Kalaw just to give us a rest and repair the damage.
Btw Mandy did better than me….