We got up quite early and after a short stretching session (Mathias only…) breakfast was waiting. A special area for Diamond members was provided. I have to admit that i like it. Variety of food was good , nothing extraordinary but good. Short walk to catch the ferry, paid by contactless Amex and after not even 10 minutes the museum island was conquered by us. First Wasa museum, tickets were bought in advance and it was overcrowded since it was Sunday. Museum itself is great, they made a pretty good job. The ship is fully showcased, a lot of signs around the 5 floors explaining almost every known piece of information about the pride of Sweden and its fall down after a hour on the sea.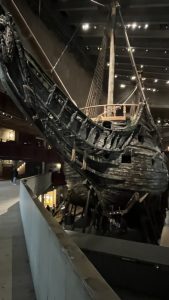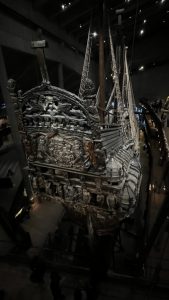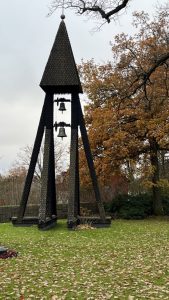 after 2 hours we left it and heading towards the next museum we crossed a small cemetery.
Next place was waiting and make an educated guess what is it….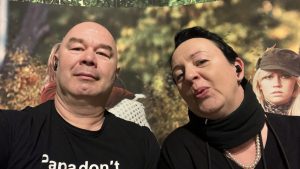 Mandy was so happy to be here but she was not going to perform a song on stage as the 5 th member.. what a pity. It was an holographic stage and a lot of young visitors did. The museum is fully packed with information, pictures and items. Very well made.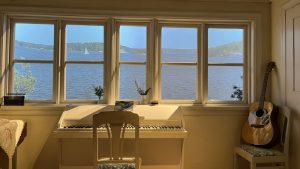 Then the tram 7 brought us to the center. Searching for a shaver we found a supermarket and because it started to rain we took the subway back to the hotel. Skipped dinner outside and used the provided dinner at the Executive lounge together with some shots 😊
Today it s time to start our journey to South East Asia. ARN -BKK by Royal Jordanian Airlines….