Going to the airport in time we checked in for Royal Jordanian Airlines. easy as always. First part from ARN to AMM operated by an A 320 with a little old school business class. Crew was friendly and warmhearted. In Amman we took the chance to do lounge hopping. First Petra lounge which was very cozy and looks even opulent. And it was quiet, less visitors. Second was Merhaba lounge , best choice at AMM airport. And finally the Crown lounge by Royal Jordanian. Known since last year, less traffic then last year may be coz of the overall middle east situation. So time flies and we were boarded to BKK.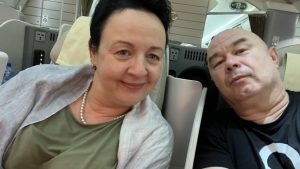 The crew was a little restrained. Warmhearted and hospitality looks a little different. Anyway we were able to get some sleep and landed in BKK on time. The business class boarding pass gave us access to fast track immigration and at the end it took us 25 minutes from touching ground till the exit with luggage. Not bad. After a hustle with a taxi driver we jumped on air link train to Paya Thai and proceeded with BTS to Saphan Thaksin. Ferry boat to the other site of the river showed up quickly and finally we checked in at the 31st floor at Hilton Millennium Bangkok.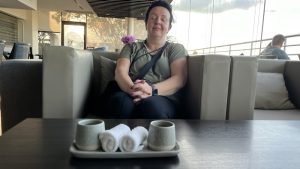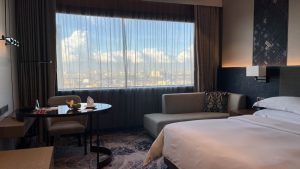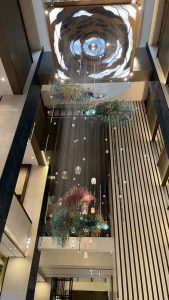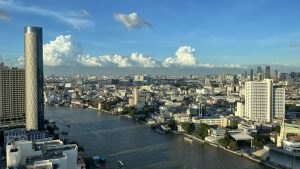 Found some noodle soup and Chang beer for dinner always a good choice. Went to bed early and let's see what tomorrow will bring….