Guys time to leave the island. We had a relaxing week, too mich rain 🌧️ but god food , nice sunsets and peaceful views of the beach.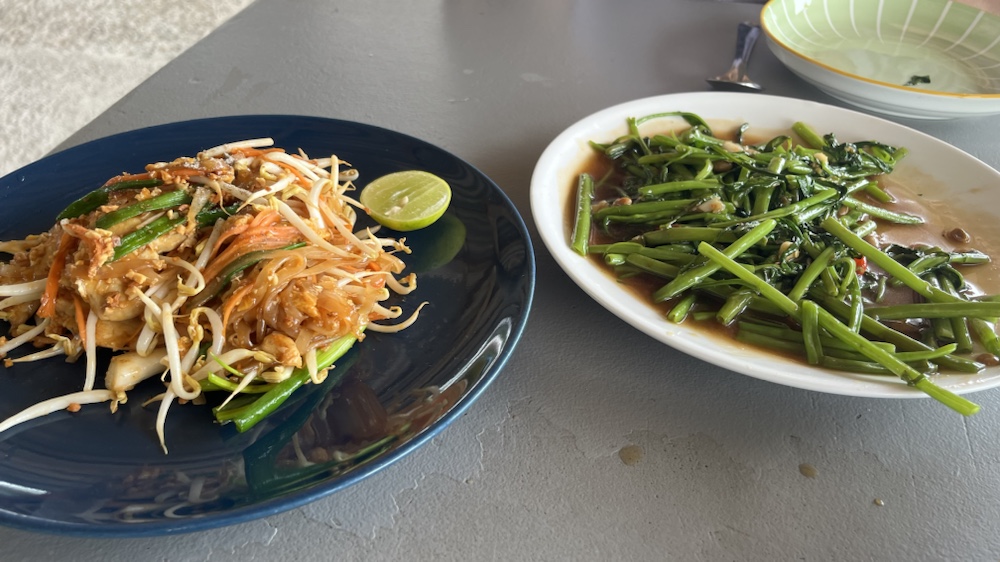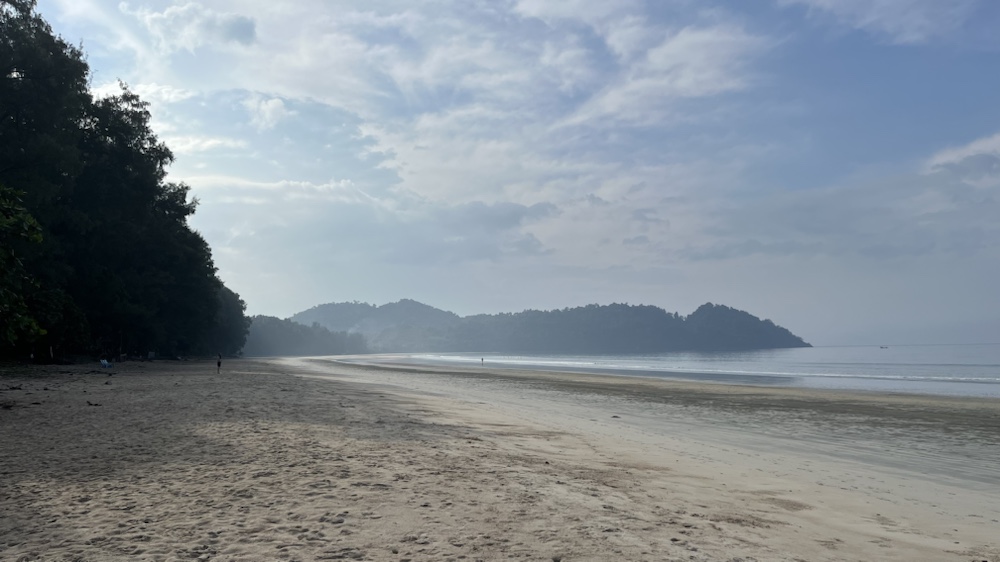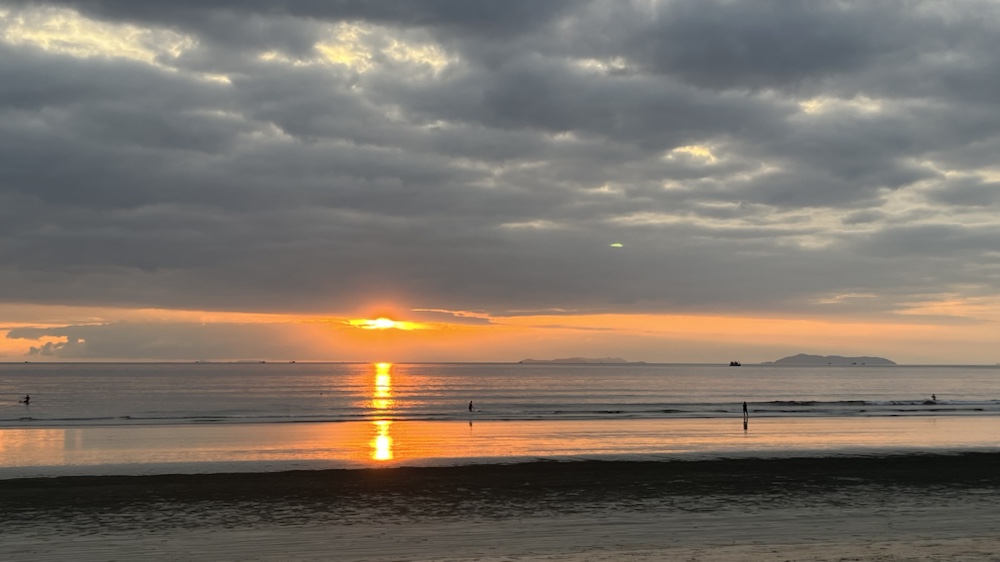 We talked with JJ about MM25 and made a huge progress. If everything worked out… then we will have a great time together with family and friends next year. Remarkable fact: it all french people matching the prejudices. Katherine did not and so we had some good times together. On the way to Ranong there was no rain , we made it in time to the airport and had some lunch… freshly baked bruschetta from Japanese bakery. And the pain in my body is a little better thanks to Pha massage.
Back in Bangkok the impossible happened.. a metered taxi from DMK to Doubletree Hilton Sukhumvit!!! What a luck. It's Christmas time and at the Emporium they have the most horrible christmas tree ever . The angel, if this shall be one on the top reminds of Chucky . How creepy is that!!!